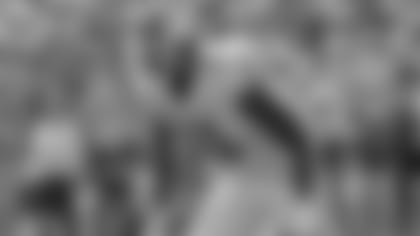 Leading up to the NFL Scouting Combine, we will preview the top prospects in the 2020 NFL Draft based on The Athletic's Dane Brugler's Top-100 list.
Prospect in focus: Clemson LB Isaiah Simmons (6'4", 230) JUNIOR
Overview
Simmons was a chess piece for defensive coordinator Brent Venables at Clemson. He lined up at outside corner, inside corner, strong safety, free safety and both strong and weakside linebacker. The Athletic's Dane Brugler said Simmons is a four-down player who's in the mix, along with Ohio State CB Jeff Okudah and Auburn DT Derrick Brown, to be the second defender selected after Ohio State EDGE Chase Young.
"He's a Swiss Army knife because of all the different things that he can do," Brugler said. "He's the hybrid nickel defender that can stay on the field in any situation and to be frank, some defensive coordinators might struggle with that skillset. Smart coordinators are going to understand the tremendous value that he offers. He's 6'3", 240 pounds and he has 4.4 speed. He has the ability to stop the run, he can cover in the slot and beat blockers as a blitzer. In a lot of ways, he's that ideal modern-day linebacker because has the athletic traits and the smarts where he can stay on the field all four downs."
2017: 45 TKL, 3 TFL, 0 INT, 1 FF
2018: 89 TKL, 9 TFL, 1 INT, 3 FF
2019: 95 TKL, 14 TFL, 3 INT, 1 FF
The Scouting Report
Simmons' versatility, according to Brugler, is the most appealing aspect of his game because it makes it more difficult for quarterbacks to identify personnel packages. He's also a "terrific" blitzer, which he showed in the National Championship Game against LSU. Simmons, who's from Olathe, KS, might be as fast, if not faster, than teammate RB Travis Etienne.
"That burst that he offers, he just destroys pursuit angles," Brugler said. "He's a big-time player. It's really hard to even come up with a comparison for him because I don't know if we've ever seen a guy like that. There's a little bit of Ryan Shazier to what he does, there's a little bit of Bruce Irvin and Kam Chancellor. If you combine all those guys, I think that's what you end up with."
Although Simmons projects as a high draft pick in April, Brugler believes Simmons will need to improve his ability to shed blocks in the run game.
He said: "If he's asked to play near the box and let's say it's a stretch run where he needs to get through a blocker to get to the ball carrier, he needs to get better with his take-on strength and using that length to his advantage to be able to line up against some of those big bodies in the trenches."
Why Jets Fans Should Care
"Similar to Derrick Brown, Simmons is a domino because it is very unlikely that Simmons falls out of the top-10 picks," Brugler said. "Jets fans should care because Simmons is a player they can expect to go early, pushing another good player out of the top-10."