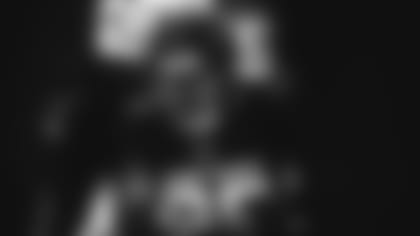 The 2019 season is in the books for the New York Jets. While the front office begins work on constructing the roster for 2020, let's take one final look back at playtime percentages from the entire campaign.
OFFENSE
The Jets offense ran a total of 1,035 plays this season, averaging out to 64.6 per game. Those numbers are up slightly from 2018, when the Green and White accumulated 1,001 snaps (62.5 per game). They averaged 65.3 plays per game at home, versus 64 per game on the road. The highest single-game total was 74, in Week 13 at Cincinnati. The lowest single-game tally was 51, back in Week 3 at New England. Overall, they ranked 28th in the NFL in plays by the offense.
A total of four quarterbacks received playing time for the Jets in 2019, three of them getting starts. Just as he did in his rookie season, Sam Darnold started 13 games at quarterback for the Green and White (841 snaps, 82%). A bout with mono sidelined Darnold for three games during the first quarter of the season. The team posted a winning record (7-6) with No. 14 under center. For the year, Darnold completed 61.9% of his throws for 3,024 yards with 21 touchdowns (2 rushing) and 13 interceptions. Each of those stats mark an improvement from 2018. During the team's 6-2 finish to the season, Darnold accounted for 15 total touchdowns with just 4 picks. Luke Falk (152 snaps, 15%) appeared in three games, starting two, and completed 64.4% of his passes. Trevor Siemian (20 plays) started the Week 2 contest against Cleveland but was forced to exit with a season-ending injury. David Fales took eight snaps to round out the playing time for the signal callers in 2019.
Five running backs split time in the backfield in 2019. Le'Veon Bell (786 plays, 77%) led the charge during his first season in New York, appearing in all but one game. Bell led the team in rushing with 789 yards, and tacked on 461 more in receiving while totaling 4 touchdowns. The longest-tenured Jet, Bilal Powell, saw action in 13 games (164 snaps, 16%) and churned out 229 yards. Ty Montgomery proved durable in his first season with the team, playing all 16 games (150 snaps, 15%) and produced 193 yards from scrimmage. Josh Adams appeared in three games (12 plays) after his call-up from the practice squad. Trenton Cannon's season was limited due to injury, but he was in on one play in the season opener against Buffalo.
The Jets cycled through nine wide receivers over the course of 16 weeks. Robby Anderson saw the most time on-field (931 snaps, 91%) and turned in a very productive campaign with 52 grabs for 779 yards and five touchdowns. Anderson also led the entire offense in total snaps. Jamison Crowder (806 plays, 79%) made his Jets debut in 2019 and became the team's top pass-catcher. Crowder collected 78 grabs for 833 yards and 6 scores, all team-highs. Demaryius Thomas (459 snaps, 45%) appeared in 11 games, totaling 36 catches for 433 yards and a score. Vyncint Smith (318 plays, 31%) had a productive first year with the Green and White. The Limestone College product had 17 grabs for 225 yards, and also registered a touchdown on an end-around against the Eagles in Week 5. Braxton Berrios (85 snaps, 8%), Josh Bellamy (67 plays, 7%), Josh Malone (21 plays), and Jeff Smith (14 snaps) also made contributions. Veteran Quincy Enunwa was limited to just one game (66 snaps, 6%) after having his season cut short with a neck injury.
The tight end position featured three newcomers, in addition to one returning playmaker. There were high hopes for Chris Herndon entering year two following a promising rookie campaign. However, his season would be curtailed due to suspension and injury, limiting him to just one game and 18 snaps. Herndon's absence paved the way for Ryan Griffin to make an imprint on the offense. The former Texan started 13 games (666 snaps, 65%) until an ankle injury forced him to the sideline. Griffin totaled 34 catches for 320 yards and 5 scores, while also netting a contract extension. Daniel Brown (297 plays, 29%) had 7 grabs including a touchdown. Rookie Trevon Wesco (214 snaps, 21%) received valuable playing time in his first professional season.
No unit saw as much turnover as the offensive line in 2019. The Jets started nine different combinations throughout the year, while featuring 11 different linemen. A pair of tackles paved the way, as Brandon Shell (811 snaps, 79.5%) led the group in playing time, narrowly eclipsing Kelvin Beachum (810 snaps, 79.4%). Newcomer Alex Lewis (765 plays, 75%) had an impressive first season at guard, starting 12 games. Center Jonotthan Harrison (680 snaps, 67%) started 12 games after injury forced Ryan Kalil (347 plays, 34%) to the sideline. Veteran Brian Winters (530 snaps, 52%) was limited to just nine starts. Rookie Chuma Edoga (421 snaps, 41%) started eight games during his freshman season in the NFL. Tom Compton (364 reps, 36%), Kelechi Osemele (189 plays, 19%), Conor McDermott (141 snaps, 14%) and Brent Qvale (77 reps, 8%) all made contributions.
DEFENSE
The Jets defense was on field for a total of 1,123 plays this season, averaging out to 70.1 per game. It represents a slight increase (+2) from a year ago. Gregg Williams' unit was busier at home than they were away from MetLife stadium. The defense was on-field 572 plays at home (71.5 per/game) versus 551 on the road (68.8 per/game).
There were nine D-linemen who saw action in 2019 and none were on-field more than an undrafted, rookie free agent. Kyle Phillips (550 snaps, 50%) racked up 39 tackles, 9 for loss, and 1.5 sacks in his first year while playing multiple roles in the front seven. Next up was a fellow rookie, Quinnen Williams (512 plays, 46%). The third overall pick racked up 28 tackles and 2.5 sacks in 13 games. Veteran Steve McLendon (467 reps, 42%) was his usual, reliable self while playing in all 16 games. Number 99 picked up 2.5 sacks and 10 tackles for loss. Henry Anderson (449 snaps, 41%) battled through injuries but managed to suit up for all but three contests. Foley Fatukasi (391 plays, 35%) took a big leap in year No. 2, recording 8 tackles for loss. Leonard Williams (374 reps, 34%) was traded to the Giants mid-season, but not before playing seven games for the Green and White. Nathan Shepherd (232, 21%), Jordan Willis (162, 15%), and Bronson Kaufusi (70, 6%) were also part of the rotation along the line.
The linebacking corps was another unit that reached double-digits in contributors, trotting out 10 different players during the 2019 season. Leading the way was Neville Hewitt (766 snaps, 69%), who rang up the third most snaps on the defense in just 12 games. Hewitt tied for second on the team in tackles (75), with 3 sacks and 2 interceptions. Maybe the most unlikely contribution this year came from James Burgess (663 plays, 60%). In 10 games following his call-up from the practice squad, Burgess was on-field for all but four snaps. He led the team in tackles with 80, had 9.5 for loss, and an interception. Tarell Basham (594, 54%) played in all 16 games and rang up a pair of sacks, 6 pass breakups and an interception. Jordan Jenkins (573 snaps, 52%) led the team with 8 sacks, setting a new personal best. Rookie Blake Cashman (427, 39%) showed promise in his first season despite playing just seven games due to injury. Brandon Copeland (337, 30%) registered 6.5 tackles for loss in 12 games. Harvey Langi (98, 9%), Frankie Luvu (69, 6%), and Albert McClellan (28 reps) all made contributions. C.J. Mosley's first season with the team was limited to just two games due to injury. The four-time pro bowler (114 snaps, 10%) offered a glimpse of his playmaking ability with a pick-six in the season opener against Buffalo.
Third-year safety Marcus Maye (1,093 snaps, 99%) made it through all 16 games, while leading the entire defense in playing time. Maye was fourth on the team in tackles with 65, to go with 1 interception. Jamal Adams (961 plays, 87%) was voted team MVP for the second straight year, while also earning first-team All-Pro honors. The two-time pro bowler put together an impressive campaign with 75 tackles, 13.5 for loss, 6.5 sacks, a pick-six and 2 forced fumbles. Brian Poole (753 reps, 68%) had 59 tackles which were sixth-best on the team. Darryl Roberts (717, 65) was fifth on the club in tackles (63), while also recording an interception. Nate Hairston (395, 36%), Arthur Maulet (349, 32%) and Trumaine Johnson (315, 28%) each picked up interceptions over the course of the season. Rookie Bless Austin (389 reps, 35%) turned some heads with his play, despite being limited to seven games after starting the season on the PUP list. Maurice Canady (240, 22%), Kyron Brown (53 reps), Rontez Miles (20 plays) and Matthias Farley (4 snaps) also made contributions in the defensive backfield.
SPECIAL TEAMS
On special teams, Daniel Brown led the way with 301 snaps (67%). Harvey Langi (270, 61%), Tarell Basham (251, 56%), Matthias Farley (218, 49%), Frankie Luvu (214, 48%) and Brandon Copeland (201, 45%) saw considerable action as well. Sam Ficken (117 snaps, 26%) climbed aboard for the final 15 games to handle the kicking duties. The Penn State product converted 19 of 27 field goal tries, including a game winner as time expired to beat Miami in Week 14. Lachlan Edwards (150, 34%) wrapped up his fourth season as a Jet by averaging 45.9 yards per punt. Thomas Hennessy (147, 33%) was again reliable as the long snapper. In the return game, Vyncint Smith (29.9 yards/return) and Ty Montgomery (20.2 avg) primarily held kickoff return duties. Braxton Berrios finished second in the NFL in punt return average at 11.4 yards per attmept.