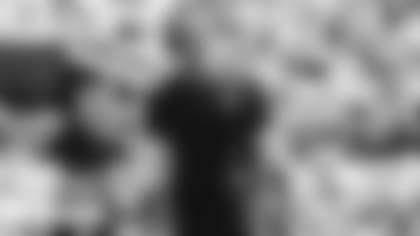 The Rookie and the Vet
Sunday will be HC Robert Saleh's introduction to the Jets-Patriots rivalry. Patriots HC Bill Belichick, on the other hand, will be coaching in his 43rd regular-season game against the Green & White as the HC of the Pats. Saleh doesn't know Belichick personally, but respects his résumé and legacy.
"He's one of the greatest of all time," he told reporters. "His schemes, his personnel decisions, all of it has withstood the test of time. He's won many, many different ways. He's won without a quarterback, he's won with quarterbacks, he does it all. So, it's always a tremendous challenge to go against him and their schemes, both offensively and defensively, and special teams, for that matter. So, it's going to be a tremendous challenge. He's been coaching the Patriots since I first started coaching so, to watch his legacy grow and the coach that he is it's an honor to share the same field as him."
New Faces Under Center
Sunday's Week 2 matchup will be the first time in the teams' 62-year rivalry that rookie quarterbacks will start against each other with Jets QB Zach Wilson, selected No. 2 overall, and Patriots QB Mac Jones, selected No. 15 overall.
Jones, one of five first-round picks on offense out of Alabama in 2021, put up gaudy numbers in 2020 with the Crimson Tide. He threw for 4,500 yards, 41 TDs and 4 INTs while completing 77.4% of his passes. He beat out Cam Newton, New England's starter from last season, in training camp and the preseason, and was impressive in his regular-season debut despite losing to the Dolphins, 17-16. Jones completed 74.4% of his passes (29 of 39) and threw for 281 yards and 1 TD for a 102.6 rating.
"I thought he was very impressive in his first time out there," said Ben Volin, Senior NFL Writer at The Boston Globe. "I think he gives the Patriots a lot to work with. He really didn't make a lot of mistakes out there. His teammates were the one making mistakes, taking penalties in the red zone, fumbling in the red zone. … I thought he stood tall in the pocket, he got hit nine times but only took one sack and it was the first play of the game. Otherwise, he shuffled around well, he hit the open receiver. He didn't always push the ball downfield, but he did make throws over the middle deep down the field."
Home Opener
The last regular-season game at MetLife Stadium with fans in the stands was on Dec. 22, 2019 when the Jets beat the Steelers, 16-0. Sunday will be the first time Saleh, the second-year players and the rookies will all play in front of Jets fans in a regular-season game.
"I think I speak for everybody, fans included, that it's exciting," Saleh said. "It's going to be awesome. It's been a long time since the building had Jets fans in it and I'm really excited to be on the right sideline when the chant gets going. When things start rolling, it's going to be electric. It's going to be awesome."