Our first three installments in our Jets' Combine Bests series have focused on one player each day and one drill he excelled at during his NFL Combine workout en route to ultimately coming to the Jets.
When Ryan Fitzpatrick came out of Harvard for the 2005 Combine, he wasn't thought to be a top quarterback draft candidate, and his physical metrics bore that out. Here's how he did in the QB group that year: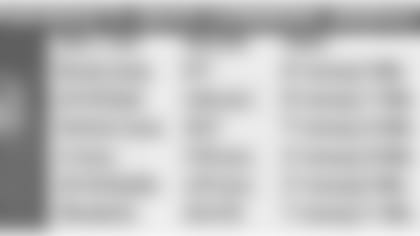 But one Combine test he aced was the 12-minute, 50-question Wonderlic Cognitive Ability Test. Fitzpatrick finished his test in nine minutes, left one question unanswered, and got the widely reported score of 48. Although unofficial lists vary, Fitz's score is considered to be among the top five Wonderlic scores in Combine history.
Just as the physical testing didn't knock this Ivy League signalcaller out of the NFL before he got started, his Wonderlic didn't secure him a first-day draft position. But the package that was Ryan Fitzpatrick interested St. Louis, which drafted him in the seventh round (250th overall) in the '05 draft. (The left photo below was Fitz as a Rams rookie.)
He's taken it from there with an 11-year career during which he made starts as a Ram, Bengal, Bill, Titan and Texan and last year in his remarkable first season as a Jet.