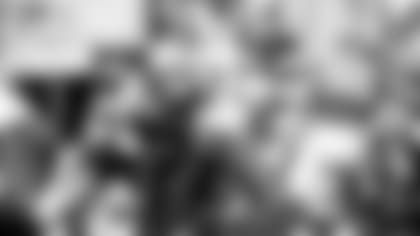 Jets D vs. Josh Allen or Matt Barkley
Jamal Adams is chasing NFL history. He needs 1.5 sacks to tie Adrian Wilson's single-season sack total by a defense back. Adams missed two games with an ankle sprain and had 1 QB hit against the Steelers Sunday. He also tied for the team lead with 8 tackles. The Bills are locked into the No. 5 seed win or loss and Coach Sean McDermott said he'd play his starters but not for the entire game.
"It's important," Adams said of Sunday's season finale. "It's all about finishing. That's our goal. We're treating this game like a playoff game. This is our mindset going into it. We're excited they're playing their starters. We'll be out there hunting."
Bills QBs Josh Allen and Matt Barkley will play. Barkley, Allen's backup, handed the Jets a 41-10 loss last year at MetLife Stadium and S Marcus Maye said the defense owes Barkley.
"He got one in on us last year," Maye said. "With those two quarterbacks, whatever they do with their starters, if the backups come in, we have to be prepared for both of them. They have two different games. Josh wins with his arm, but Matt has seen a lot of ball. We have to prepare for both of them."
Braxton Berrios vs. Andre Roberts
The Jets have a chance to become the sixth team since 1941 to have one NFL field the punt-return-average leader in back-to-back seasons. Andre Roberts, who now plays for the Bills, led the league with a 14.1 average in 2018. Berrios leads the NFL with an 11.6 average.
"I think he's done a great job, especially for being a young guy," special teams coordinator Brant Boyer said of Berrios. "He's been a safe catcher all year and that's first and foremost what you look for in a returner. He's done a solid job of making really good decisions. He'll block when he needs to block, protect the goal line when he needs to. When he has a chance to return, he does a great job at it. The guys are starting to believe in him and you can see the progression of guys really starting to gravitate towards him like they did Andre last year. It's a good thing when they do that."
Roberts didn't play in Week 1 against the Jets and Boyer believes his former player is looking for payback.
"It'll be good to play against him," Boyer said. "He's dangerous and we have to stop him. They have some young core guys that have really come along since the first time we played them. They're a good unit."
Sam Darnold vs. Bills Secondary
Sam Darnold will face Buffalo's starting pass defense but for a limited time. The Bills are No. 3 in pass defense, allowing 300.1 yards per game. Darnold threw for 175 yards and 1 TD in the season opener against the Bills. He threw for 170 yards, 1 TD and 1 INT in Orchard Park last season while completing 66.7% of his passes.
"I think we just have to come out and continue to do our job and make sure that we take advantage of some of the opportunities that we get in the game," Darnold said. "I think a big thing for this game, just like really every game, but especially this last game that we played, it's going to be eliminating the negative plays, continuing to move the ball forward and not have any penalties or really any negative plays."