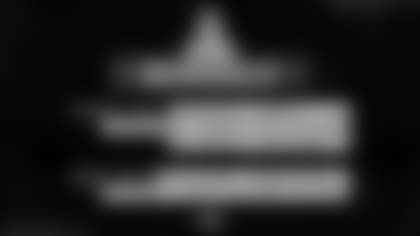 Pro Bowl Games head coaches Peyton and Eli Manning revealed who will be taking part in skills competitions for their respective AFC and NFC squads on Wednesday.
The Pro Bowl Games action will kick off Thursday on ESPN at 7 p.m. ET with five skills challenges, and the games will conclude at 3 p.m. ET Sunday with more skills events and a trio of flag football games in the first rendition of a new look to the NFL's annual all-star festivities in Las Vegas on ABC/ESPN.
Below are the competitions that the Jets' four Pro Bowl selections, Sauce Gardner, C.J. Mosley, Quinnen Williams and Justin Hardee, are scheduled to participate in.
Longest Drive (Thursday)
The longest drive competition will show off players' prowess driving a golf ball.
AFC
C.J. Mosley, Jets
Justin Tucker, Ravens
Jordan Poyer, Bills
Marlon Humphrey, Ravens
Matt Judon, Patriots
Lightning Round (Thursday)
The lightning round will feature players competing in a three-part elimination challenge. The first event is splash catch, with duos from each conference doing a water balloon toss. Thereafter will be the high-stakes portion in which players will attempt to catch punts from a JUGS machine. In the last part of the challenge -- thrill of the spill -- the remaining players from each conference will take aim at targets attached to a bucket hanging over the head of an opposing coach. The first team to dump a bucket on a coach wins.
Jets Pairings
Quinnen Williams, Jets
Mitch Morse, Bills
Justin Hardee, Jets
Jamal Agnew, Jaguars
Epic Dodgeball (Thursday)
Dodgeball will be the centerpiece of a multi-round tournament with four teams of five players. It will begin with the offensive and defensive teams playing interconference games, with the winners advancing for an NFC-AFC finale.
AFC Defense
Sauce Gardner, Jets
Myles Garrett, Browns
Maxx Crosby, Raiders
Minkah Fitzpatrick, Steelers
Roquan Smith, Ravens
Marlon Humphrey, Ravens
Flag Football (Sunday)
The flag football finale on Sunday will feature three games with the AFC and NFC rosters' skill position players along with centers, who snap and kneel as is customary in seven-on-seven competition.
Jets Representatives
ILB C.J. Mosley
CB Sauce Gardner
Special Teams Justin Hardee
Move The Chains (Sunday)
Move the chains will have two teams from each conference compete in a best-of-three weighted 10-yard wall pull.
AFC Team 1
Quinnen Williams, Jets
Trey Hendrickson, Bengals
Laremy Tunsil, Texans
Terron Armstead, Dolphins
Jeffrey Simmons, Titans