Defensive end Muhammad Wilkerson, a player of great deeds and measured words, spoke with Jets reporters today for the first time following his signing of a long-term contract last week to stay with the team. One unmistakable message he left the media with is that he's happy to have this process behind him so he can continue to focus on what he does best, play football for the J-E-T-S.
Here are seven questions and answers from Mo's conference call:
On how he feels now that the deal is done...
"I'm thankful to Mr. [Woody] Johnson and the Jets organization and I'm glad that my agent got the deal done for me and everyone in my support system. I'm ready to get things rolling now. I don't have to focus on the contract situation and I can continue with my rehab and get ready for the season."
On how his rehab from the broken leg suffered in last seasons finale is going...
"The rehab is going well. I'm running four times a week, just taking it day by day. ... I've been [running] for a few weeks. I'm just going to continue my routine, keep following up with the strength room and the training staff and do whatever they have in store for me."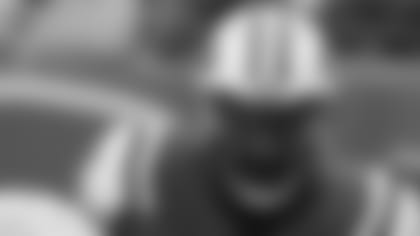 On how good the Jets defense can be in 2016...
"The sky's the limit for this defense. We can be as good as we want to be, as long as everybody's putting in the work each and every day and pushing each other to be great."
On if the Jets as a team are playoff-bound this season ahead...
"I think we've just got to keep building off of last year. We had a good record, 10-6. We've just got to make sure we build off of that and make sure we get to the postseason."
On how important it was to get a deal done to remain with the Jets...
"I definitely wanted to be here. I'm from New Jersey, I'm from here, my family's here, I want to raise my children here. I'm really excited to be back here."
On if he'll be ready to practice a week from today for the start of training camp or will start the summer on the PUP list...
"I'm just focusing on my leg, rehabbing each and every day. When the training staff and the strength coaches and the coaches feel it's time for me to get out there on the field and be ready to go, I'll be out there."
On if his plans are to be ready to suit up and play in the Jets' opener against the Bengals on Sept. 11...
"Yeah, I'll be ready for Week 1."