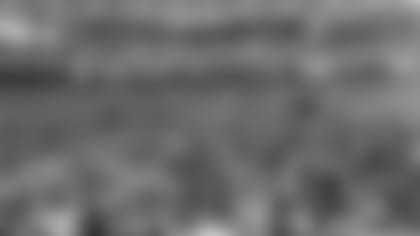 The New York Jets will host their fifth annual movie night on Tuesday, July 10 at MetLife Stadium. Marvel's ANT-MAN (the original) will be shown on the videoboards, beginning at 8:00 p.m. Jets Movie Night is presented by Toyota and supported by JetBlue and NRG.
In addition to watching the movie from the field, other available activities will be:
Jets Fest and Jets Experience.
Tours of the Jets locker room until the start of the movie.
New York Jets Flight Crew Cheerleaders will be available for pictures.
Jets Legends Appearances.
Turtle Back Zoo and Liberty Science Center activations
Concessions will be open at MetLife Central and EY Coaches Club featuring $7 value meals and $3 value chips, popcorn, pretzel or soda along with $2 value bottled waters.
Admission and parking are free, but tickets are required. For tickets and additional information, visit newyorkjets.com/movienight. Ticketing for this event will be mobile-only. Tickets will be available through your Ticketmaster Account or by downloading the Ticketmaster Mobile App. Jets Season Ticket Holders should use Jets Rewards cards for event entry.
What: Jets Movie Night presented by Toyota and supported by JetBlue and NRG
When: Tuesday July 10
Doors open for Season Ticket Holders: 5:30 p.m.
Doors open for General Public: 6:30 p.m.
Marvel's ANT-MAN (PG-13), will begin at 8 p.m.
*Rain Date: Wednesday, July 11