One of the understated signings of the offseason was that of Jeremy Ross. After the free agency departure of Jeremy Kerley to the Lions, the former Lion — and ex-Patriot, -Colt, -Packer, -Raven and -Raider — arrived and donned jersey No. 11.
And the long-ago West Coast kid is feeling right at home in North Jersey.
"Yeah, I feel good out here. I like it here a lot," he told me at the start of this week's mandatory minicamp at the Atlantic Health Jets Training Center. "From great facilities to good players to good staff, good coaches, stuff like that. It's been great."
Ross is a bigger Kerley, at 6'0", 215, which means he can come into games and not only catch but block, as Chan Gailey wants his wideouts to do on occasion.
He's also an accomplished kick and punt returner. With an 11.2-yard punt-return average and a 25.1-yard kickoff return average, he's one of only three qualifying NFL returners since 2012 packing 11.0/25.0 averages.
That factoid sets up one of the big accomplishments of his NFL career, which came on a snowy day down I-95 in Philadelphia for the Lions back on Dec. 8, 2013.
"I scored two touchdowns in that game, one on a kick returner, one on a punt return," he recalled, adding with equal relish, "I also had a special teams tackle in that game, too."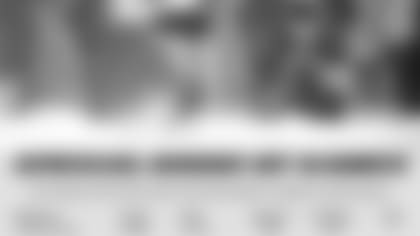 Indeed, that game makes Ross a returner of recent distinction:
■ He's the most recent NFL player to have two touchdown returns of any kind in a game.
■ He's one of 25 players in the last 25 seasons to have two kick-return TDs in the same game and one of just eight to have one punt- and one kickoff-return score, joining the ranks of Darren Sproles, Devin Hester and Ted Ginn Jr.
■ And he's the only NFL player in the last quarter century to have a punt- and kick-return TD and a special teams tackle in the same game.
But as my accountant likes to remind me, past performance is no guarantee of future success. Ross is technically a fourth-year player but he's been around the league since he broke in as an undrafted free agent with the Pats in 2011, so he knows the score. But although it's still early in Florham Park, he's starting to feel it with the Green & White.
"It's been good fitting in here and working with the guys. I feel comfortable in the offense. It's really starting to click now. I'm starting not to think as much," he said. "I believe in my abilities, that I can contribute as a wide receiver or as a returner. So I'm just going to keep working, and wherever they put me, they put me."