We bolstered their wide receiving corps today when we agreed to terms with Eric Decker.
The 6'3", 214-pound Decker, who will turn 27 Saturday, played his first four pro seasons with the Denver Broncos. He was wildly productive the past two seasons, teaming up with Peyton Manning to average 86 receptions, 1,176 yards and 12 TDs in each season.
Jets GM John Idzik said there would be an "emphasis" placed on improving the skill position talent on offense and many pundits considered Decker to be the top wideout on the market. The Green & White ranked 29th in scoring (18.1 points/game) and 31st in passing (183.2 yards/game) last season. Only Jeremy Kerley eclipsed 40 receptions and New York's AFC representative released Santonio Holmes on Monday.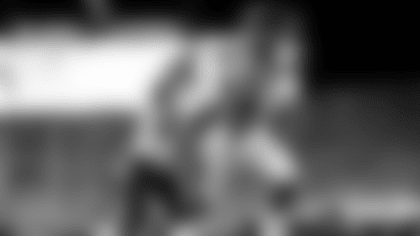 Decker is a large target who possesses good toughness and more than adequate speed. His 32 TDs over the past three seasons are the third-highest total amongst receivers.
A third-round pick (No. 87 overall) by the Broncos in the 2010 NFL Draft, Decker played collegiately at Minnesota and totaled 228 receptions for 3,119 yards with 24 TDs.
Idzik continues to take a need-based approach to free agency and the Jets were in need of an upgrade at the position. Well-positioned under the salary cap, the Jets were reported to have close to $38 million in space before today's moves. Earlier this evening, the Green and White agreed to terms with former Seahawks RT Breno Giacomini.