When the Chiefs released cornerback Brandon Flowers, many fans of the Green & White wondered if GM John Idzik would make a play for the Pro Bowler. After all, the Jets have more than $22 million in cap space available according to OvertheCap.com and the cornerback situation is still a little uncertain.
The Jets are not void of talent at corner, but question marks remain. Defensive coordinator Dennis Thurman expects Dee Milliner to pick up where he left off last year and head coach Rex Ryan has not babied the Jets' new No. 1 corner.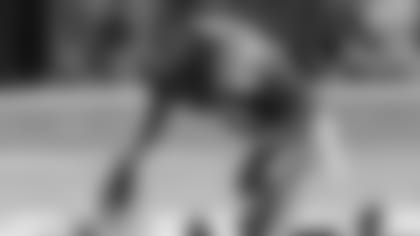 "His challenge will be — be in world class shape because we've got to have you out there," Ryan said after Milliner tweaked a hamstring during one OTA session. "He needs to be out there and he needs to get work because that's when he's going to get better and we saw as the year went on last year.  He got better because of the work on the practice field and in the classroom."
Milliner, benched a couple of times his rookie campaign, was named AFC Defensive Player of the Month for December after totaling three INTs, 13 passes defended and 27 tackles in five games of action. The key for him will be to maintain a high level of play over 16 games.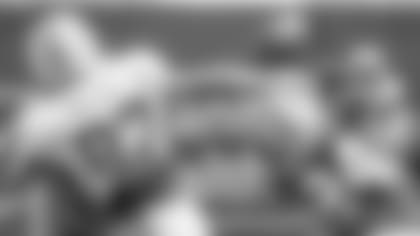 Dimitri Patterson will get the early chance on the outside across from Milliner. He had excellent production in Miami last season with four interceptions in six games, but the 5'10", 200-pound Patterson finished the year on injuryed reserve with a groin injury.
"He has the ability to make plays and that's one thing you can't teach as a coach," Thurman said. "You can't teach a guy to go out and have the ability to make plays. We like his playmaking ability."
The Jets made a surprise selection in the third round, taking Maryland CB Dexter McDougle after the former Terrapin appeared in just three games last season. McDougle, who suffered a season-ending shoulder injury last September, was medically cleared to practice last week. While Ryan admitted to having his doubts during the scouting process, Thurman was adamant about McDougle.
"The first time he watched the tape, he came and got me. He was like, 'Oh, I got the guy right here.' So of all the corners, he was certainly up there with all of them," Ryan said. "He fits us, he can play press and he's smart. Those two things you always talk about factors when you talk about grading corners — can you find the football and can you catch it? He can do both."
Just how quickly will McDougle develop and challenge Patterson on the outside and Kyle Wilson at the nickel? Thurman says the Jets refer to Darrin Walls as "Mariano Rivera" because he has to be steady in relief, and Ellis Lankster is a talented reserve.  The Jets also took a flyer on burner Jeremy Reeves, who has impressed in the offseason.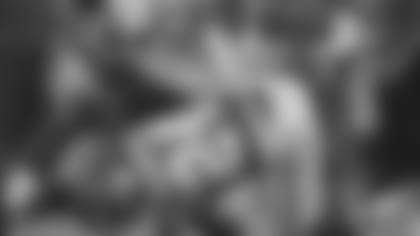 While Flowers is a talented player, the Chiefs have some questions at corner themselves and they released the veteran after he struggled on the inside last season. Aaron Wilson of the Baltimore Sun reported that Flowers has been contacted by 10 teams, so he probably won't come cheap. He is also 5'9" and most pundits think he is more effective in zone coverage.
"I'm happy with what we have, but I'm not going to shut the door on any player that we think could possibly help our football team," said Ryan on Tuesday.
A look at the 5th Day of Jets OTAs