Several more Jets veterans have gotten uniform numbers.
One is no surprise: New veteran left tackle Ryan Clady will wear No. 78 in green and white, the same number he wore for his eight seasons in orange and Broncos navy.
Free agent RB Khiry Robinson will wear No. 31. He was 29 for his first three NFL seasons, all with the New Orleans Saints.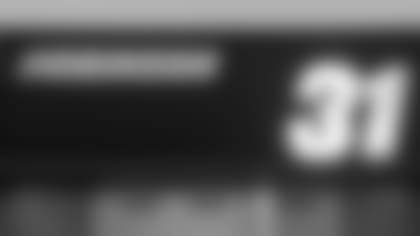 And free agent LB Bruce Carter will sport No. 54. He wore 54 in his four season with Dallas (after starting out as 53 with the Cowboys) and 50 last season with Tampa Bay.
Among first-year players, LB Freddie Bishop will wear 56; T Jesse Davis, 69; DB Kendall James, 36; T Luke Marquardt, 65; G Craig Watts, 62, and RB Dominque Williams, 35.