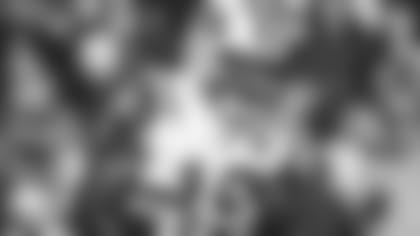 Andre Roberts is quite simply getting better with age.
Roberts, the Jets' 30-year-old punt and kickoff returner and always a good runback man in his previous eight NFL seasons, continues to unfurl 50-yard returns, advance on some Green & White yardage lists, and keep moving up in the eyes of Pro Bowl voters this month for a berth as an AFC special teams contributor.
His latest two long-distance returns helped set up two Jets scoring drives. The first came on a late-first-quarter kickoff as he turned on the jets and roared from his 3 to the Bills 46. That play got the visitors started on their second field goal drive of the game.
The Bills moved to a field goal and a 17-6 lead — which meant it was time for Andre to bubble again. This time he seemed to get blocked up early in the return but broke loose and wasn't taken down until he got to the Buffalo 8 at the end of an 86-yard return. Trenton Cannon scored his first pro TD.
Roberts now has six 50-yard returns on punts and kickoffs (no other NFL returner entered the week with more than two) and solidly led the league with 955 total kick return yards.
Even though he lost a fumble after a squib kick to start the second half, Roberts had four returns for 154 yards in the early going, moving to 1,109 for the season, making him the 17th Jet to reach 1,000 kick-return yards in a season all-time and the first since Joe McKnight had 1,072 yards (all on kickoffs) in 2012. Bruce Harper holds the franchise mark with 1,658 kick-return yards in 1978. That doesn't look to be in danger ... or it didn't until Roberts ripped off his latest long returns.