The Jets announced Wednesday that they have re-signed veteran tight end Ben Hartsock.
"Ben's been important to us from a standpoint of really solidifying our running game this past year," said GM Mike Tannenbaum of the TE, who is entering his eighth pro season. "He came in with Dustin [Keller] and when you look at Brian Schottenheimer's history with tight ends — they like to play a lot of tight ends going back to his days in San Diego.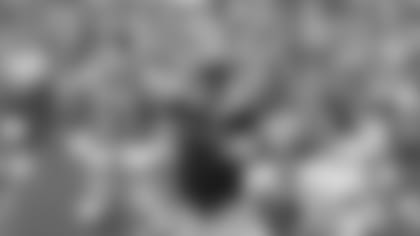 "He played roughly 46 percent of the snaps last year. We led the league in rushing and Ben deserves some credit for that. That was an important piece for us to try to re-sign him moving forward because obviously, running the ball is a big part of what we want to do, even as Mark Sanchez develops."
The 6'4", 270-pound Hartsock had one reception in 2009 — a 2-yarder for his first career touchdown in Game 3 against Tennessee. He played in all 19 regular- and postseason games, starting nine.