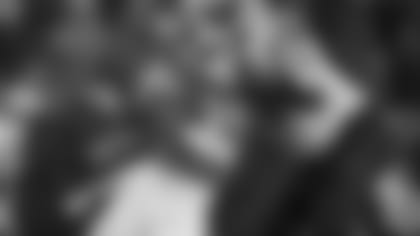 With the Super Bowl in the rearview mirror, the NFL offseason won't take long to shift into overdrive. The NFL Scouting Combine begins on Feb. 26th and will be followed by the start of free agency on March 13th. Then the 2019 NFL Draft will be held in Nashville, TN April 25th-27th.
The Jets are scheduled to pick No. 3 overall in the draft. Last year, they added USC QB Sam Darnold with the third overall selection after trading up from No. 6 with the Colts. That trade will be officially complete when the Colts use the No. 34 overall selection in the second round. Minus a Round 2 pick, the Jets do have a pair of third-rounders, gaining the additional pick by sending Teddy Bridgewater to the Saints back in August.
The college all-star games have wrapped up and many teams like the Jets will meet in a few days to review every draft eligible player. On another front, Mock Draft Season is underway. Here is an early look at where some prognosticators have the Jets going in April…
NFL.com
Round 1, No 3: Josh Allen, Edge, Kentucky
"Allen's the pass rusher the Jets have long sought."
Round 3, No. 68: Yodny Cajuste, T, West Virginia
Round 3, No. 93 (via New Orleans): Miles Sanders, RB, Penn State
CBSSports.com
Round 1, No: 3: Clelin Ferrel, DE, Clemson
"I have a feeling Ferrell will do nothing but climb draft boards over the next couple of months. He can get off the edge to rush the passer, and set the edge against the run. He's also terrific pursuing the run from the backside. Maybe a better fit for a 4-3 than a 3-4, which will help with Gregg Williams switching the team's base scheme this offseason."
NBCSports.com
Round 1, No. 3: Josh Allen, DE/OLB, Kentucky
"Fortifying the defensive front makes sense for the Jets, who finished 26th against the run per game and already secured their quarterback of the future. Allen's rise up public draft boards continues after finishing the regular season with 14 sacks and 18.5 tackles for loss."
USA Today
Round 1, No. 3: Josh Allen, DE/OLB, Kentucky
"Flexible and fluid in his pursuit of the quarterback, Allen has already shown the ability to translate his considerable athleticism into production by utilizing more than pure speed in his rush."
Bleacher Report
Round 1, Pick No. 3: Josh Allen, Edge, Kentucky
"Josh Allen is a 6'5", 260-pound high-level athlete who also produced to the tune of 17 sacks and 21.5 tackles for a loss in 2018. He dominated SEC competition with speed, length and power. He's not only the top senior in the 2019 draft class, but he's also one of the better edge prospects in the last five years."
Round 3, No. 68: Amani Oruwariye, CB, Penn State
Round 3, No. 93 (via New Orleans): Darrell Henderson, RB, Memphis
Round 4, No. 98: Dennis Daley, OT, South Carolina
Round 5 (overall pick number determined after compensatory selections are announced) : Antoine Wesley, WR, Texas Tech
Round 7 (overall pick number determined after compensatory selections are announced): Demarcus Christmas, DL, FSU