Updated, Monday, 7:42 p.m. ET
The Jets filled six of their 10 slots on their practice squad today. Five of them spent the preseason with the Jets while one other — WR Myles White — came to the Green & White after being released by another other that shares its stadium with the Jets.
Here are the players signed to the Jets practice squad by position:
WR Myles WhiteThe Jets signed White (6'0", 190) to their practice squad after the Giants waived him Saturday and he cleared waivers. White came out of Louisiana Tech to sign with Green Bay as an undrafted free agent in 2013. When the Packers cut White a year ago, the Giants acquired him on waivers and ultimately brought him to their active roster. He had seven catches for 88 yards and a TD last year after making nine grabs for 66 yards with the Pack in '13.
G Craig WattsWatts (6'3", 335), a West Texas A&M product, spent the majority of his career with the Chargers after going undrafted in 2014. He was in for 159 offensive plays this preseason, second-most on the OL behind Dakota Dozier's 193.
DL Claude PelonPelon (6'4", 300), a JUCO All-American at Mesa (AZ) before transferring to USC, signed with the Jets after going undrafted. He participated in 98 defensive snaps in the preseason.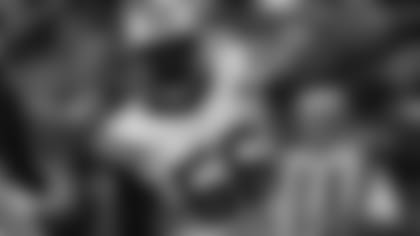 LBs Freddie BishopBishop (6'3", 255) spent the last two seasons in the CFL and registered 11 sacks in 2015. He was in for 122 defensive plays and 153 plays including special teams for the Jets this preseason.
CB Bryson KeetonKeeton (6'2", 190), a Montana State product, was one of 22 tryout players who participated in rookie minicamp before signing with the Jets. He had 64 plays on defense in the preseason.
S Doug MiddletonMiddleton (6'0", 210), an Appalachian State product, was an undrafted free agent and was an All-Sun Belt honorable mention in 2015. He had a 40-yard return of a deflected interception out of the end zone late in the preseason opener vs. the Jaguars, then recovered one fumble and forced another in the final game at Philadelphia.
Snapshots of the Practice Squad Members