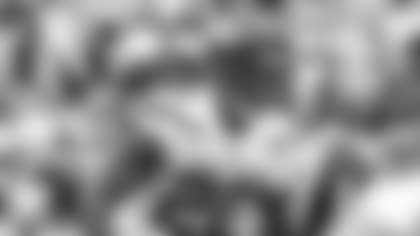 The Jets and ninth-year cornerback Trumaine Johnson have parted ways. Johnson was released by the team today two years after he signed on as a big-ticket free agent in March 2018.
There were high hopes after that signing that he would build on his best play in his first six NFL seasons as a member of the Rams' secondary. In his 85 games (62 starts) for St. Louis and Los Angeles, he racked up 18 interceptions and 67 pass defenses. He enjoyed a career year in 2015 when, under then-coordinator Gregg Williams, he erupted for seven INTs for 136 yards in returns and 17 PDs.
But Johnson didn't put up those kinds of numbers with the Green & White and struggled to stay on the field. In 2018 he missed five midseason games with a quadriceps strain and was a non-injury inactive for the season finale at New England.
Last season he saw limited defensive action in Games 2-3 before returning to the starting lineup the next four games. He was inactive for the game at Miami with injuries to both ankles and was placed on Injured Reserve the following week.
Despite the playing time issues, Johnson did have several big-play moments. In his first game as a Jet, he had the first of his five Green & White INTs in the season opener at Detroit. Also in '18, he had touchdown returns on an INT at Tennessee and a 25-yard fumble return at Jacksonville. And he had his first two-pick game since 2014 to aid the December comeback win at Buffalo.
Last season, reunited with Williams as the Jets' DC, he had his only INT in the Monday night loss to the Patriots.
For his Jets stay, Johnson played in 17 games (15 starts) with 5 INTs, 7 PDs, 1 FF, 1 FR, and 62 tackles.