PerfectionJosh McCown has targeted Jeremy Kerley 17 times and the veteran has hauled in 17 receptions. That perfect reception percentage is tied for first among all qualifying players and the next closest WR is New England's Danny Amendola at 75.2% (27 targets, 23 catches).
"That's just my job, to catch the ball and I take pride in it," said Kerley. "It's something I practice on day in and day out. Any time the ball comes my way, it's my job to put my hands on it and catch it. That's what I'm trying to do."
Special StartOne of three kickers with at least eight field goals of 40+yards this season, K Chandler Catanzaro nailed a franchise record 57-yarder against the Browns in Week 5. His last kick at MetLife Stadium was a 41-yard OT winner against the Jaguars in Week 4, his fifth game-winning field goal of his career. On kickoffs, the Jets rank third in the AFC in starting field position (25.6-yard line) and second in the conference in opposing starting field position (22.7-yard line). Entering Week 6, Jets P Lachlan Edwards ranks fourth in the AFC with a net punting average of 42.3 and fourth in the NFL with 11 punts downed inside the opposition's 20-yard line.
Proceed with CautionBoth the Jets and the Patriots have been charged with 39 infractions for a marked off yardage total of 353. After seeing his club commit 29 infractions that were enforced for 227 yards during his team's three-game win streak, head coach Todd Bowles said the team has to cut down on the laundry.
"Some of them are ticky-tacky and some of them are legit," said Bowles. "Some of them you can question, but either way we have to get them down."
40 Is the New 30Now 40, Patriots QB Tom Brady is showing no signs of slowing down. Without the services of WR Julian Edelman, he is completing 68.2% of his passes for an NFL-high 1,702 yards with 11 touchdowns and just one interception. He has been sacked 16 times though, already one more than he suffered in the entire 2016 season. The Jets counter with 38-year-old Josh McCown, who ranks second in the NFL with a 71.4 completion percentage and he is one of seven QBs to have posted a 100+ QB rating in three or more games this season.
"He's tough, he's smart. He uses all of his options, he's in a very well balanced offense with Coach [John] Morton," said Patriots head coach Bill Belichick of McCown. "It's a quarterback friendly type of offense like New Orleans runs, what the Jets run is similar to that, is based on that. He has a lot of different options, he uses them. He gets the ball out quick, he's been accurate, he's athletic. He's able to extend plays. He's over 70% completion, so he's making a lot of good decisions, throwing the ball accurately and getting the ball into the hands of his playmakers and letting those guys make plays. He's played well."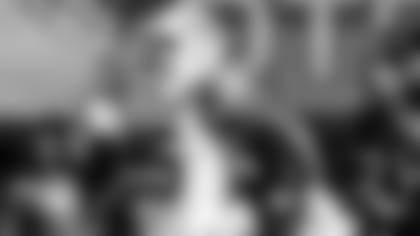 Eyes on the BackfieldWith Matt Forte still receiving treatment for turf toe and Bilal Powell day-to-day with a calf injury, the Jets could take aim at a scuffling Patriots defense with rookie RB Elijah McGuire receiving the bulk of work. While the numbers haven't been good for the New England defense in any category (they rank No. 32 both in total defense and passing defense and T30 in scoring), the Patriots yielded just 14 points in their Week 5 win over Tampa Bay and they will have 10 days to prepare for the Jets.
Men in the MiddleFresh off a nine tackle, team-high four QB hit performance in Cleveland that featured a turnover causing pressure and a critical fourth-down stop, Demario Davis comes into Week 6 playing some of the best football of his career. He took over the Mike linebacker duties for David Harris, who joined the Patriots after he was released in June.  The Hitman, one of the greatest linebackers in the history of the Jets franchise, has been limited to seven snaps all season and none in the past two games.