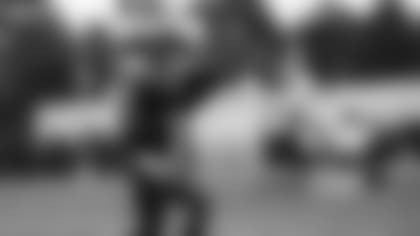 The Jets have designated WR Denzel Mims, OL Cameron Clark and CB Arthur Maulet to return to practice. They have also signed DL Tanzel Smart and K/P Sergio Castillo the practice squad and released WR Donte Moncrief from the practice squad.
Mims (6-3, 207) missed the first five games of the season with a hamstring injury after sustaining a different hamstring injury during training camp. A second-round pick in 2020 who was placed on injured reserve Sept. 15, Mims totaled 186 catches for 2,925 yards and 18 TDs in 49 games (36 starts) at Baylor. He recorded a 4.38-second 40-yard dash at the NFL Combine.
Clark (6-4, 308), who was drafted in the fourth round out of Charlotte, was placed on injured reserve Sep. 7. He missed some time in training camp because of a shoulder injury and then hurt his knee in the final days of camp. Clark started 25 games at left tackle for the 49ers between 2018-19.
Maulet (5-10, 190) sustained a groin injury in Week 2 and was placed on IR Sept. 22. He played in 12 games (6 starts) for the Jets last season and had 38 tackles, 2 pass defenses and 1 INT as well as a scoop-and-score special teams touchdown off a muffed punt.
Smart (6-1, 295) was most recently with the Browns practice squad after stints with the Rams (2017-19) and Bills (2020). He was a sixth-round pick of the Rams in 2017 and has totaled 20 tackles in 31 games.
Castillo (5-11, 184) comes from the BC Lions of the Canadian Football League and was a CFL All-Star in 2019. He's played in 38 games in the CFL and averaged 44.4 yards per punt and converted on 87% of his field goals with a long on 57.
Moncrief (6-2, 216) signed with the Green & White Aug. 31, was cut Sept. 5 and signed to the practice squad the next day. He was placed on practice squad IR Sept. 9. He's played in 77 games (43 starts) and has 204 receptions for 2,561 yards (12.6 Yds/Rec) and 21 touchdowns.