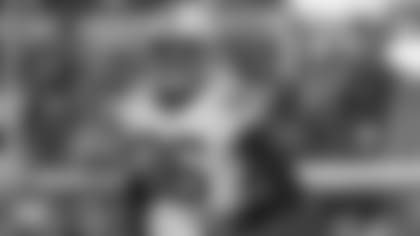 The Jets made a pair of moves in the defensive backfield Tuesday, claiming S Derrick Kindred from the Colts and waiving CB Montrel Meander.
The 5'10", 208-pound Kindred was waived Monday after originally joining the Colts off waivers from Cleveland in April. In three seasons with the Browns, Kindred made 17 starts in 42 contests while totaling 148 tackles (108 solos), 12 pass defenses and two interceptions. Kindred, a TCU product who was a fourth-round pick of the Browns in 2016, played for Jets defensive coordinator Gregg Williams the previous two seasons in Cleveland.
A waiver claim of the Jets in June, Meander spent the majority of last season with the Browns on the team's practice squad. The 6'2", 215-pound Meander started his college career at Texas before finishing at Grambling State, making the transition from wide receiver to defensive back.