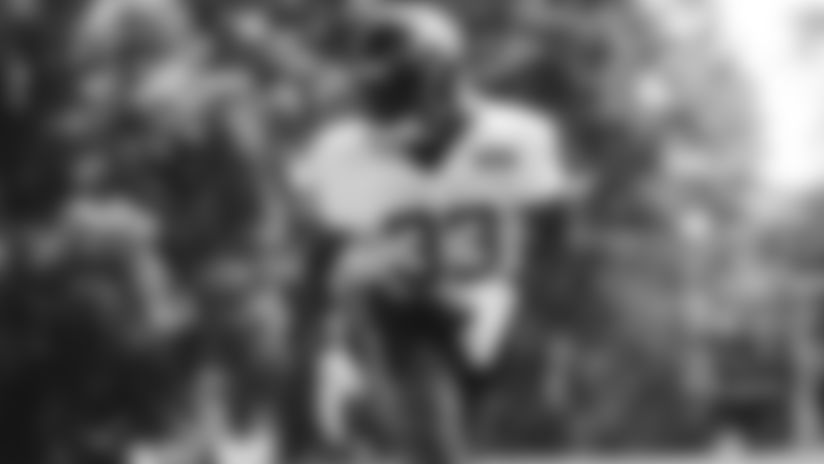 Jamal Adams believes the Jets defense is ahead of the learning curve as the players digest their new scheme.
"It's a lot," Adams told reporters after Thursday's OTA. "We're putting in [good work], new coaching staff obviously. Everybody is picking it up, everybody's doing a phenomenal job. We're flying around and competing."
When the third-year player represented the Jets at the Pro Bowl in January, he touted his new defensive coordinator Gregg Williams as "the best in the business." At the time, Adams expressed excitement to work with Williams because of the energy, passion and accountability he brings to his unit.
Following the conclusion of the first week of OTAs, Adams used one word to characterize the new style of defense — aggressive.
"We talk our noise, I know that's one thing," Adams said. "We fly around the ball. I know that we're going to compete every down, every play and that's what it's about."
This is the first time in the 23-year-old Adams' NFL career that he's had to learn a new system, but right now, he and the rest of the group are focused on connecting with one another as the Jets brought in a number of new players such as LB C.J. Mosley, DL Quinnen Williams and CB Brian Poole.
"That's the main thing, gelling as a group, flying around the ball," he said. "Just bringing out everybody's competitive juices, that's what it's about."
When the Green & White signed Mosley in March, Adams immediately had something "special" in mind, creating a dynamic linebacker-safety duo along the lines of Ray Lewis and Ed Reed in Baltimore. While both Lewis and Reed were regarded as leaders, their styles were different. Lewis was more vocal, like Adams, and Reed more reserved, like Mosley.
"He's very competitive and very vocal," Mosley said. "I'm not going to take anything away from anybody that's been here or the type of style they lead with because I'm more of a lead by example guy. So anytime he wants to talk or anybody wants to talk, I'm all for it. If I think I need to say something or give a little pep talk, then I'll just say it. As long as we all are communicating with each other, the top dogs are on the same page, then we're all good."