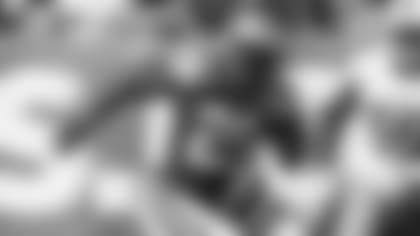 GAMEDAY INFO:
Football is back at MetLife Stadium! The New York Jets host the Miami Dolphins for the regular season home opener presented by JetBlue this Sunday, September 16 at 1:00pm. All fans in attendance will receive a Jets Flag courtesy of JetBlue.
MOBILE TICKETING
New for 2018, print-at-home PDF tickets are no longer available.
Season Ticket Holders: Use your Jets Rewards Card or the new Virtual Jets Rewards Card in the Jets Official Mobile App. For parking, use your hangtag or manage passes in the Jets App.
Suites: Use your hard tickets that have been mailed or manage your tickets in the Jets Official Mobile App. For parking, use your hangtag or manage passes in the Jets App.
Fans should download or transfer their tickets prior to arriving to MetLife Stadium and have their tickets prominently displayed prior to approaching the entry gate. Fans are strongly encouraged to add their tickets and parking to their Apple or Google Pay wallets to expedite event entry. If you are traveling with a group, transfer the tickets within the group so each member can move throughout the Stadium freely.
PREGAME NOTES:
ON THE ISLAND
Bud Light Beer Garden: $5 Bud Light beers and DJ, plus meet Jets Legend Fred Baxter from 11:00 a.m. – 1:00 p.m.
M&T Bank: Photobooth, giveaways, and prizes for opening a new account
Pepsi: Sample Pepsi Zero Sugar
Premio Sausage: Stop by the Premio truck to purchase your pre-game meal
Clean Eats: Stop by to sample Clean Eats meals and receive a special giveaway with purchase of meal plan
IdentoGo TSA PRE CHECK: Located on the Island in the Mobile RV, IdentoGo will be enrolling fans that sign-up for TSA Pre-Check. Each fan that enrolls at the RV will receive a $20 MLS gameday gift card, 250 Jets Rewards and a fast pass credential for quicker entry into MetLife Stadium. The enrollment will begin when the parking lot opens at 8:00am until kickoff. IdentoGo will also be activated inside the Toyota Mezz Club. Guests that enroll in the Toyota Club will also receive a $20 MLS Gameday Gift Card. Enrollments in the club begin when gates open at 11:00am up until the end of halftime.
To setup your appointment:
Pre-enroll here https://www.identogo.com/rv
Choose Schedule an Appointment and then Apply Now.
Fill out steps 1 through 4, Step 4 of 4, type in your location "East Rutherford, NJ"
You will be prompted to a screen to click "MetLife Stadium"
Bring your passport to the Mobile Enrollment Center on the island between the MetLife and Verizon Gates.
NFL Experience: Take a virtual Gatorade bath and capture the moment with the NFL Experience photo booth!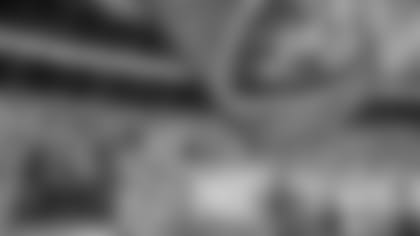 ON THE PLAZA:
ESPN Radio: Anthony Becht, Dan Graca and Greg Buttle will be hosting the pregame radio show starting at 11:00 a.m. live from the MetLife Central stage.
MetLife Gate: MetLife will be thanking the dedicated educators who work hard and root harder. Meet Jets Legend Joe Klecko for photos and autographs from 11:30 a.m. – 12:30 p.m. and participate in all the other activities prior to kickoff.
Jets Fest: On the plaza, kids can explore a variety of inflatable rides, player cutouts and more.
Super Bowl III Experience Located on the plaza between MetLife Gate and the Verizon Gate, you'll have the opportunity to take photos with Super Bowl III memorabilia.
Jets Launch Crew presented by Seasonal World: Located throughout the parking lots pregame, staff will be handing out giveaways and shooting t-shirts into the crowd during the game.
PrimeSport: Stop by the official Jets Pregame Tailgate from 11:00 a.m. – 1:00 p.m. in the AT&T tent, just inside the Pepsi Gate. Jets Legend Erik Coleman will be in attendance from 11:30 a.m. – 12:30 p.m.
Toyota: Visit for your chance to score a commemorative prize. Are you a loyal customer of Toyota? Show your Toyota key and receive a special thank you gift. Check out the winning RAV4 Adventure Grade custom vehicle wrap voted on by the fans! You can also test your Jets knowledge in the Toyota Trivia game in the Toyota Club.
Verizon Up Fan Zone: Get Jets rewards you really, really want at the Verizon Up Fan Zone. Snap a virtual selfie with Leonard Williams at the game day photo op. Verizon Up members can score signed gear, gift cards and more at the Rewards Wall. Need a charge? Verizon Up members can use a free portable phone charger at their seats during the game and not miss a minute of the action
SAP: Jets fans test your combine skills at the SAP Fan Combine, located at the SAP gate. Compete with other fans for your spot on the leaderboard, with the top performing fans winning an exclusive prize!
JETS LEGENDS COMMUNITY
Meet Jets Legends throughout MetLife Stadium for autographs and pictures before kickoff!
Wesley Walker & Freeman McNeil: Sharp Showcase Lounge in the Toyota Club for an intimate Q&A beginning at 11:30 a.m.
Joe Klecko: MetLife stage beginning at from 11:30 a.m. – 12:30 p.m.
Erik Coleman: PrimeSport AT&T tent from 11:30 a.m. – 12:30 p.m.
Fred Baxter: Bud Light Beer Garden on the Island from 11:00 a.m. – 1:00 p.m.
Aaron Beasley: Verizon Activation on the Plaza from 11:30 a.m. - 12:30 p.m.
Tony Richardson: SAP entrance beginning at 12:00 p.m.
Bruce Harper: Alumni Alleny in the 300-level from 12:00 p.m. – 12:30 p.m.
JETS FLIGHT CREW
Fight Crew Performances: See the flight crew perform at the Bud Light Beer Garden, on the Island, and at the MetLife Gate from 11:30 a.m. – 12:15 p.m.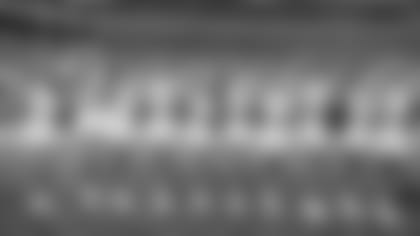 IN-GAME / IN-STADIUM:
National Anthem: Mike DelGuidice of Big Shot
Team Intro Song: Listen to the new Jets run-out song produced by Def Jam Recordings, featuring New York recording artists Jadakiss and Desiigner. This song can only be heard inside of MetLife Stadium!
Noise Warning: Be on the lookout for new in-game pyrotechnics at MetLife Stadium. This may be particularly loud for fans sitting in the 300-level. 
50/50 Raffle presented by Florida Tech: During each home game the New York Jets Foundation will host the Jets 50/50 Raffle presented by Florida Tech. Fans can purchase raffle tickets and the lucky winner will split the jackpot with the New York Jets Foundation. The winner will be announced in the fourth quarter.
Raffle tickets can be purchased by credit/debit cards from 50/50 Raffle staff members wearing neon green 50/50 Raffle shirts beginning three hours prior to kickoff. In addition, fans can purchase tickets from kiosks in the following sections: MetLife Central, 116, 131, 146, 217, 235, 311, and 336. Tickets pricing is 5 for $10, 20 for $20, 80 for $40, and 250 for $100.
JetBlue: Stop by the JetBlue concierge desk located inside the EY Coaches Club, Toyota Club or United Rentals Touchdown Club during the game to pick up a complimentary gift (while supplies last) and learn about Mint®, JetBlue's refreshing take on a premium travel experience.
HALFTIME:
Junior Flight Crew: See the Junior Flight Crew campers perform with the squad.
ADDITIONAL INFO FOR FANS:
Jets Rewards Early Entry Bonus: Jets Season Ticket Holders who enter MetLife Stadium 45 minutes prior to kickoff will receive a special 1,000-point early entry bonus. Fans that enter 15 minutes prior to kickoff will receive 500 early entry bonus points.
Fans First: Show our young fans how to represent Jets Nation. If you see someone's passion cross the line and set a bad example for our young fans, text the word JETS to 78247 or call the Jets Guest Service Hotline at 201-559-1515. Remember, young fans will follow your lead, so please be respectful. This is an anonymous line we will not disclose information to others.
Food Item of the Game: $2 off all tacos and burritos at Tacos Roqueros
Merchandise Item of the Game: 15% off youth apparel
Uber: Uber is the official rideshare partner of the New York Jets. The pickup location will default to a pin in the official Uber Zone, located in Lot E off of West Peripheral Road, right outside of the Verizon Gate.
Clear Bag Policy: The NFL's carry-in bag policy will be in effect for the 2018 season to ensure a safe and secure game environment. Make sure you share this information with your family and friends attending the game.
Fans may bring only the following style and size bag into the stadium:
Bags that are CLEAR plastic, vinyl or PVC and do not exceed 12" x 6" x 12" in size.
One-gallon clear plastic food storage bag.
Small clutch bag approximately the size of a hand (4.5" x 6.5"), with or without a handle or strap — this can be carried separately or within a clear bag.
Prohibited bags include, but are not limited to: all purses, bags or containers larger than a small clutch bag, coolers, briefcases, backpacks, fanny packs, cinch bags, luggage of any kind, computer bags, and camera bags; seat cushions are also prohibited. For more information visit http://www.nfl.com/allclear.
NFL Ticket Exchange: Can't miss it? Can't make it? NFL Ticket Exchange is the only Official Ticket Exchange of the NFL where 100% of tickets are verified by Ticketmaster. Buyers get in guaranteed and sellers enjoy automatic payment. Buy or sell tickets the NFL-approved way at NFL Ticket Exchange.