Ever since Rex Ryan took over the Green & White reins in 2009, he's put a premium in general on playing like a Jet and in particular at this time of year on the Green & White practice.
With this year's lightning-rod practice sitting just over the horizon on Saturday at 7 p.m. at Cortland Stadium (storms permitting), we'd like to reminisce about some of the summer stars of the previous five Green & White practices under Rex.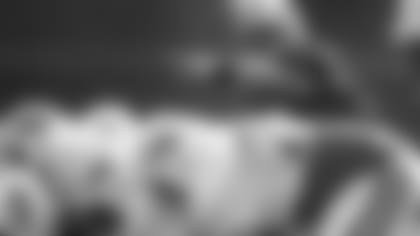 QB Mark Sanchez, Cortland practice fields, Aug. 6, 2009
Sanchez, our then-rookie fifth-pick-of-the-draft QB, got off to a promising start at Rex's first Green & White practice. He completed nine of his 15 passes for 70 yards, with three of the incompletions clear drops, and committed no turnovers.
Kellen Clemens, Sanchez's competition for the QB job, was also accurate but for shorter distance (5-for-7, 26 yards). However, the only touchdown of the 11-series practice came with Erik Ainge at the offensive controls on Paul Raymond's 10-yard end-around scamper.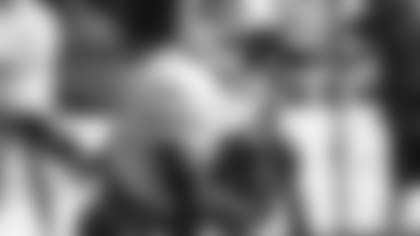 RB LaDainian Tomlinson, Cortland practice fields, Aug. 7, 2010
The offense and defense had barely finished stretching and the fans were still filing in when, talk about lightning, it struck on the first play of the practice. Tomlinson, the future Hall of Fame running back signed in the offseason, wheeled out of the backfield, broke past LB David Harris, gathered in Sanchez's pass and bolted 70 yards in all for the touchdown.
"It's hard to put into words," Tomlinson said of the Jets' potential offensive capabilities for that year ahead, "but explosive is one word that can be used."
LB Garrett McIntyre, Jets-Texans preseason opener, Aug. 15, 2011
Due to the lockout and the late Aug. 1 start to camp, Ryan declared that this summer's Green & White would be conducted in conjunction with the Jets' preseason lidlifter at Reliant Stadium more than 1,600 miles away from SUNY Cortland.
McIntyre at the time was a journeyman linebacker trying to find an NFL home. He made an impressive Jets debut, coming off the bench for four tackles, all at or behind the line of scrimmage (two sacks of T.J. Yates, two tackles of Chris Ogbonnaya) before Ogbonnaya's TD at the two-minute warning lifted the Texans to their 20-16 win.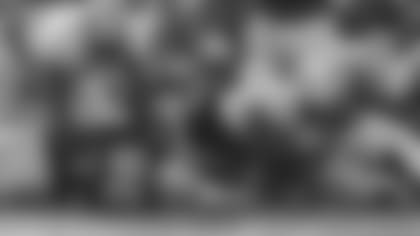 DE Muhammad Wilkerson, Cortland Stadium, Aug. 4, 2012
This practice might've been when the current incarnation of the Jets front seven made its public debut. We selected one player in Wilkerson but you could add LBs Bart Scott, Calvin Pace and Harris to the list as the front starred in getting after Shonn Greene (six carries, 5 yards, one reception, minus-4 yards).
It didn't hurt that C Nick Mangold (in London to see his sister perform at the Olympics), G Brandon Moore (in Canton for Curtis Martin's HOF enshrinement) and T Wayne Hunter (sore back) didn't play, but the impact of the defense began to be felt this evening.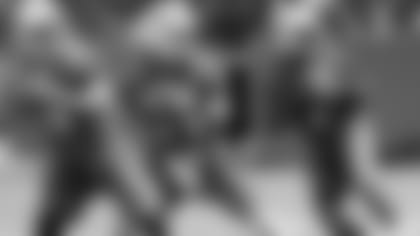 QB Greg McElroy, Cortland Stadium, Aug. 3, 2013
Four years after his first Green & White exposure, Sanchez began another QB competition, this time against second-round rookie Geno Smith. Both had their moments, but the quarterback who stood out was McElroy.
G-Mac, in one of his "last hurrahs" with the Jets — he was released less than a month later — played two series and went 5-for-5 for 129 yards and long-ball TD passes to WRs Ryan Spadola and Vidal Hazelton.
"McElroy, I don't know what that QBR is, but that was pretty impressive. He stepped up and made some nice throws," Rex said, adding about the night, "I think that might have been the best scrimmage we've had since we've been coming here."
Hopefully to be topped by more stars, new and old, and a new chart-topping Green & White practice on Saturday evening.