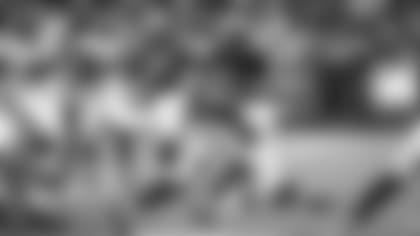 The Jets and Eagles get it on for the 18th consecutive summer Thursday night at Lincoln Financial Field in the green teams' final preseason tuneup before the regular season arrives and everything counts.
Needless to say, Preseason Game 4 is the leader in the category of "least important games in an NFL season." Even with that, the game has some historical significance and it has high importance for the many roster bubble players on each team's sideline.
Here are four areas of interest for Thursday's game (kickoff 7 p.m. ET):
Will the Starters Play? Much?
Beginning steadily in 2006, when Eric Mangini became the Jets HC and was going up against then-Eagles HC Andy Reid, the Jets and Eagles rested virtually all their starters in this final dress rehearsal. The Jets' lone exception was Rex Ryan's first year at the helm in 2009. Then last year Todd Bowles changed things up. While Doug Pederson's Eagles started no players who then started in their RS opener, Bowles started 13 regulars and played them for most of the first quarter.
Bowles says the same principle could be operative for this game. He said in general for his entire roster this week, "Everybody is expected to play but I'll keep some people out." Will Pederson respond by playing starters this time? He said probably not. Something to watch for shortly after the opening kickoff.
Some Familiar Names for the D to Tackle* As detailed on newyorkjets.com Monday*, the Jets' defense this preseason leads the NFL in red zone TD rate and in total TDs allowed. Even without many starters, the ones, twos and threes who do play wouldn't mind taking a defensive head of steam into the regular season. Who will Philadelphia send out behind center to attack the Jets' D? Both Carson Wentz, who's practicing 100% again but whose knee rehab may or may not keep him out for the opener, and SB winner Nick Foles will sit this one out.
That would turn the offensive controls over to some familiar names to Jets players and fans. Third on the QB depth chart is Nate Sudfeld, the younger brother of former Jets TE Zach Sudfeld. However, Pederson said Sudfeld may not play in this game either. Then after Joe Callahan at QB, at some point it's possible we'll see Christian Hackenberg. The Jets traded their former second-round pick to Oakland in May but the Raiders waived him less than a month later. The Eagles signed "Hack" on Aug. 12 but he hasn't taken the field for them yet. Hackenberg played almost the entire PS game vs. Philly last year, producing a TD pass to TE Austin Seferian-Jenkins, two field goal drives, and nine 3-and-outs among his 15 series.
RB Wheel of Fortune
It may be of interest to fans, not to mention the players involved, to see not only which QBs play but which backs they'll be handing off to, throwing to and being protected by. Assuming limited roles if any for Bilal Powell and Isaiah Crowell, the bulk of the Jets' carries will be divvied up among Thomas Rawls, rookie Thomas Cannon, George Atkinson, and recently signed vet Charcandrick West.
Jets "bubble" backs in this game have gotten extended looks and produced big over the years. In 2009 Danny Woodhead rushed for 158 yards and two touchdowns on 18 carries and finished with 199 all-purpose yards. The year before at the Linc, Jesse Chatman started, had 29 carries for 93 yards and a TD and added six receptions for 87 yards, a 180-YFS game. In '06, Cedric Houston rushed for 108 yards on 25 carries.
Rivalry and Records
As we mentioned last week, Jets-Eagles is tied for the third-longest current annual streak among NFL preseason rivalries. The Jets lead the series since 2001, when the streak began, 12-5, thanks to a 9-game winning streak from 2002-10. ... In fact, this will be the teams' 33rd meeting in the last 34 preseasons, with 2000 the only summer they didn't play. ... After winning five in a row at the Linc, the Jets have lost their last three preseason meetings there, in '12, '14 and '16. ... Might there be some pressure on Philly to win this so-called meaningless game? The Birds are after all the defending Super Bowl champs, and they are 0-3 this preseason. The last time the Eagles went winless in a preseason: 1976, when they lost all six games before faltering to a 4-10 regular season.