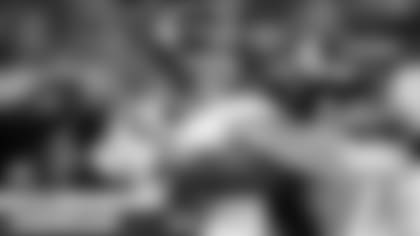 The Jets have signed a young veteran signalcaller to back up Sam Darnold in fifth-year quarterback Trevor Siemian. The team did not release terms of the contract.
Siemian (6'3", 220), the Connecticut-born former Florida high school star and Northwestern University QB, didn't get a single regular-season snap under center as the backup to Kirk Cousins with Minnesota. But the previous two seasons he saw some quality time as Denver's starter.
His only action as a Broncos seventh-round rookie (250th overall) in 2015 playing behind Peyton Manning and Brock Osweiler was taking a first-half kneeldown in a Week 15 loss at Pittsburgh. But he did get a championship ring as a member of the Broncos' victorious Super Bowl 50 team.
In 2016 Siemian got the call — and some said the unenviable task — of following up the retired Manning as the Broncos' opening-day starter. He started 14 games, going 8-6 while completing 59.5% of his passes for 3,401 yards, 18 touchdown passes, 10 interceptions, and an 84.6 passer rating.
Siemian also was the opening-day starter in '17, going 5-5 in 10 starts. He started the first eight games, then Games 12-14 — including the 23-0 home victory over the Jets (19-for-31, 200 yards, 1 TD) in Game 13 — before suffering a shoulder injury and going on Injured Reserve. For the season he completed 59.0% of his throws for 2,285 yards, 12 TDs and 14 INTs, to the tune of a 73.3 rating.
A year ago he was traded along with a seventh-round pick to the Vikings in exchange for a fifth-rounder in this year's draft.