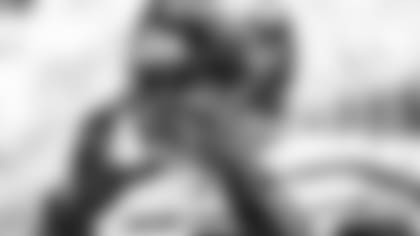 I really like this close-up frame of Mekhi Becton screaming before kickoff in Indianapolis. The shot gives you a glimpse into The Big Ticket's ferocious mentality and just how big he is at 6-7, 363.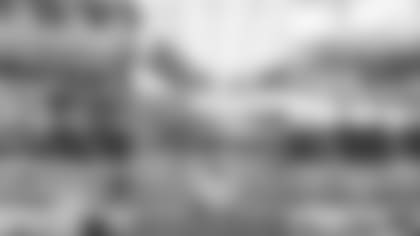 After a gruesome knee injury ended his collegiate career at the University of Virginia in 2019, rookie Bryce Hall takes a moment to reflect after the team's hard-fought game against the Chargers in LA.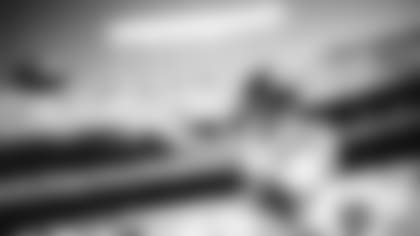 Shooting "dutch angle" helps convey motion, which you can see in this shot as Sam Darnold warms up at Arrowhead Stadium. I like the combination of the lights in the frame and the laces on the ball facing the camera.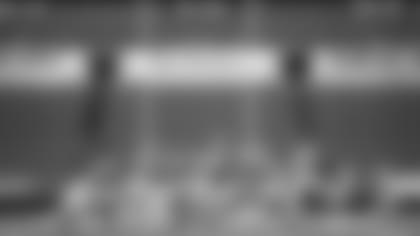 I've been shooting NFL games since 2012 and the 2020 season was by far the most challenging. It's uniqueness, however, provided the opportunity to create new images. This frame's symmetry is heightened by the hollowness of the stands in Orchard Park, NY, as Sam Darnold scrambles out of the pocket against the Bills in the season opener.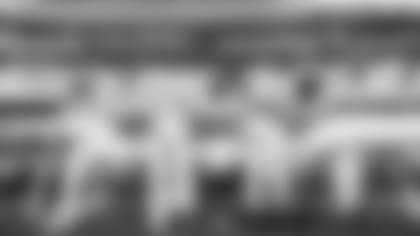 Some of my favorite shots have come in the moments between the end of the national anthem and the opening kickoff. Here, from left to right, DBs Ashtyn Davis, Arthur Maulet and Bryce Hall take a moment to prepare for their game against the Chargers.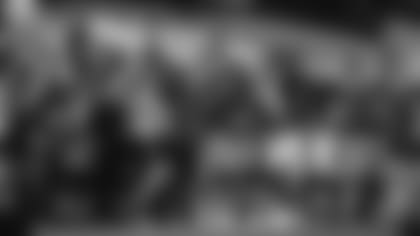 Not only was this a great catch by rookie WR Denzel Mims, but the reaction of the Chiefs' sideline, particularly the look of disbelief from fellow WR Tyreek Hill, makes this photo.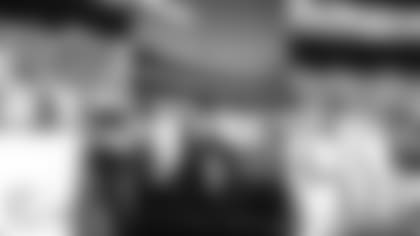 It was a privilege to photograph future Hall of Fame RB Frank Gore throughout his 16th season. This frame is powerful because Gore's frustration is tangible as he watches the clock wind down against the defending Super Bowl champion Kansas City Chiefs.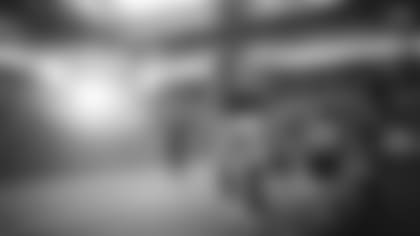 You can't put a price on good light. I used the SunSeeker app prior to kickoff to figure out where the sun would be in the fourth quarter. I captured this image of DL Henry Anderson getting ready to take the field with the sun perfectly fitting in the background.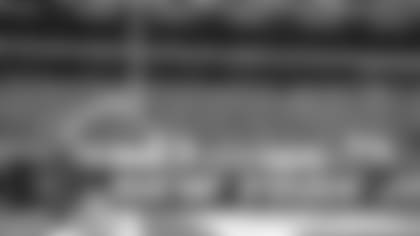 I've always enjoyed capturing intimate moments that humanize our players. I think the emptiness of the stands in this image makes it more powerful as S Bradley McDougald prays prior to kickoff.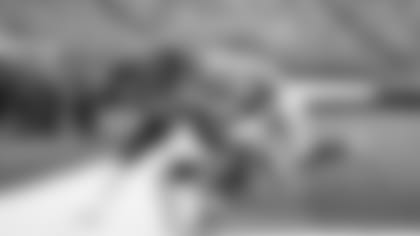 Here rookie RB La'Mical Perine is stretching the ball over the pylon for his first pro touchdown. This is the perfect action frame. The pylon is bent and you can see his foot is still barely off the ground. After further review with photographic evidence, the play stands. Touchdown.