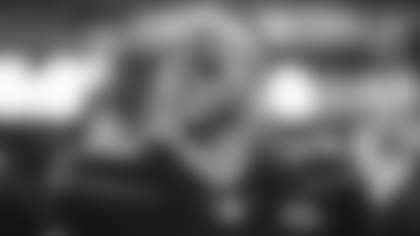 Jets CB Bryce Hall joined this week's edition of The Official Jets Podcast powered by AWS and discussed his collegiate career at Virginia, trash-talking on the golf course with his wife, his pinch-me moment in the NFL and more . Bart Scott also joined to preview Jets-Raiders in Week 13. Podcast highlights include:
6:57 – His final game at Virginia and his collegiate career.
10:31 – How he met his wife and their trash-talk on the golf course.
15:45 – His rehab process.
18:33 – He majored in Youth and Social Innovation.
20:49 – The moment he pinched himself that he was in the NFL.
28:18 – Jets-Raiders preview with Bart Scott.
For all of the Official Jets Podcast episodes, click here.