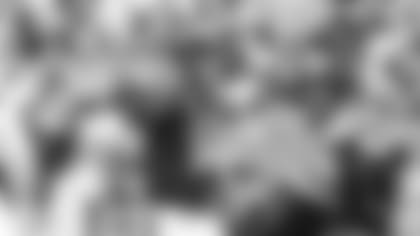 Sam Darnold said his confidence remains high but the second-year quarterback admitted the enjoyment of the game takes a beating after a game like the Jets' 26-18 loss to the previously winless Dolphins in Miami on Sunday afternoon.
"It's not fun," Darnold said. "Every single game we try to go out there and win, put our best foot forward, and we just didn't today. We had a really good first drive, put some good plays together, got a touchdown, and after that, just too much inconsistency. It starts with me. I've got to be better, and we'll look at the tape, see exactly what happened and communicate from there. But we've just got to be more consistent."
Despite a better passing day than he had in the losses to New England and Jacksonville (27-of-39, 260 yards, TD pass to Jamison Crowder on the Jets' opening drive), Darnold threw a difficult interception rolling left near the Miami end zone at the end of the first half and wasn't ready for a shotgun snap while standing in his end zone, producing a Dolphins safety as time was running short in the fourth quarter.
On the interception, Darnold explained, "If we're rolling out like that, you don't want to take a sack, so I was just trying to throw it away and a guy chasing after me got a hold of it a little bit." The shotgun snap, he said, "was just a miscommunication."
But, he assured, "My confidence is never going to waver. I'm very, very confident in myself and in this team. We have flashes of going down there and scoring. We've just got to do it every single drive."
The QB did express regret for just missing, on the play before the pick, a 2-yard touchdown pass to TE Ryan Griffin that was reversed into an incompletion by a booth review due to Griffin's slight juggling of the ball as he was diving over the end line.
"A better ball, it would've been a sure touchdown," Darnold lamented. "I just kick myself for not hitting that one. I've just got to do better."
The Jets all echoed that mantra. And now Darnold will be one of the young team leaders who will need to get the team to do better in the coming week of practice and then in their every-four-years meeting with the Giants at MetLife Stadium next Sunday.
"We've just got to keep coming back to work, keep working hard," he said. "After this game, tomorrow we'll look at the tape, get a lift in, we'll have meetings, a day off Tuesday, and then Wednesday we're right back to work. For me personally, I've just got to get back in the huddle and keep doing my thing."