It's Christmas Eve in the NFL world, which means just one day separates the mocks from the real thing. As such, we decided to round up the Round 1 Jets draft predictions one last time.
While scouring through 50 different online sources has yielded a wide variety of projections, the player whose name has most frequently been found is … Odell Beckham Jr.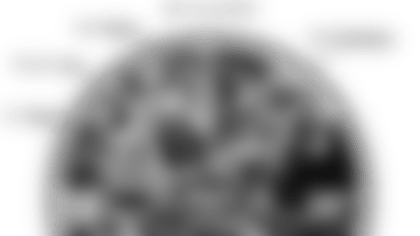 The LSU wideout leads the second tier of receivers in this year's draft class, trailing only Clemson's Sammy Watkins and Texas A&M's Mike Evans, but don't get your hopes built up too high just yet.
Nobody in the NFL will be surprised if LSU WR Odell Beckham Jr picked before Texas A&M's Mike Evans. — Ed Werder (@Edwerderespn) May 7, 2014
Beckham has ties to the Jets in that he played for — and thrived under — Jets special teams coordinator Thomas McGaughey, who held the same position for the Tigers from 2011-13.
WR Brandin Cooks (Oregon State) was the runner-up in our aggregate totals, followed closely by CB Darqueze Dennard (Michigan State) and TE Eric Ebron (North Carolina) with six votes apiece.
Cooks proved to be the speediest receiver at this year's combine. Dennard's a physical corner who, in the eyes of many experts, would fit perfectly in head coach Rex Ryan's defensive scheme. And Ebron is expected to be a Vernon Davis-type tight end at the NFL level.
The number of projections for WR Marqise Lee (Southern Cal) to the Jets at 18 have trended downward since his mediocre (for NFL Round 1 standards) combine results in February, while the consensus on Virginia Tech CB Kyle Fuller holding up that No. 1 Green & White jersey at Radio City Music Hall Thursday night has gone the other way.
Lee was stellar as a Trojans sophomore before tapering off as a junior, in part due to injuries. Fuller started 42 career games for the Hokies, but he also dealt with injuries last season, having to miss four games while recovering from sports hernia surgery.
Nine of the 50 mock drafts had the Jets taking players other than the aforementioned options. Cornerbacks Justin Gilbert (Oklahoma State) and Bradley Roby (Ohio State) were picked on the Jets' behalf in two articles each. The single-vote-getters included G Xavier Su'a-Filo (UCLA), LB Dee Ford (Auburn), QB Blake Bortles (Central Florida), S Calvin Pryor (Louisville) and WR Kelvin Benjamin (Florida State).
As for a breakdown by position, you could do the math or you could let us do that for you, as laid out in the graphic below: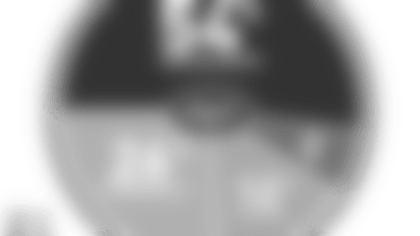 With Beckham and Cooks as the two most common player projections, it's no surprise that a majority of our sample believe the Jets will go with a wide receiver at No. 18.
While we did acquire arguably the best free agent at the position in Eric Decker, that in itself will not fix our recent woes in finding consistent success through the air. As a team, we ranked no higher than 30th in receptions, receiving yards and receiving touchdowns last season.
As far as stopping the pass, Dee Milliner, our 2013 ninth overall selection, is competing as one of our cornerback starters on the outside, while free agent Dimitri Patterson should see plenty of playing time whether it be opposite Milliner or in the slot. Still, replacing the athletic abilities of Antonio Cromartie is no easy task. As a result, one-quarter of the mocks have us going with a corner in Round 1 for the second consecutive year.
Jeff Cumberland was the big signing — or re-signing — at tight end this offseason. His four receiving touchdowns led the Green & White last season, but some believe that there's a priority on finding a player to serve in a complementary role. Currently, Zach Sudfeld, Chris Pantale and Colin Anderson are the other tight ends on our roster.