The Super Bowl is now on the clock. The Denver and Seattle team charters both touched down at Newark Liberty Airport and checked into their hotels as scheduled Sunday afternoon and evening. The timeline toward Sunday night at MetLife Stadium is under way.
For some players and coaches, the cold of the season and the New York City glitter at this time of year is a little new. But for the teams' head coaches, being in New Jersey is old hat.
Seahawks Pete Carroll, of course, was a Jets coach from 1990-94 and our head coach for the 1994 season, and so he coached our efforts for every home game in that span in the Garden State. He said he hadn't spent a lot of time thinking about his New Jersey/New York time until the subject has come up again the past few weeks but said the time here was "a great experience."
"I've always loved playing in New York. I loved the fact that I had a chance to be here for five years," Carroll said. "To have a chance to be a head coach in New York is an extraordinary honor because of the history and the following and all that goes along with that."
Pete's time at the helm was cut short after a 6-5 start to the '94 season morphed into an 0-5 finish and his dismissal a week after the season ended by then-owner Leon Hess. The trigger point, most agree, was the Dan Marino "fake spike" game that turned a sure Jets win into a 28-24 Dolphins comeback for the first of those five losses. Carroll was asked if that play was the beginning of the end here for him.
"It didn't have to be," he said. "When you look back on it that's what you would point to because we lost four games after that as well. There was a time in that game when we were ahead and doing great and it just kind of went south on us. That play has been a pretty famous play and I'm glad for Dan. That's the only guy I'm glad for, that he pulled it off.
"It was a moment when things turned. It didn't feel like it turned. We went up to New England, tried to win a game up there, and the next couple of weeks we just couldn't get it right. But it did show you how fine the balance was. We were playing for first place, I believe, [with] Miami at the time. I think we were both 6-5 or something like that, and it could have been entirely different had we just hung on and won that game. It's one of the seasons I recall that we didn't finish very well and we've gotten a little better at that in years since then."
Carroll reflected that his tenure as our head coach didn't last very long, "but it still was a great experience and I remember it well. I'm really proud to come back here and coach in a game like this, this status, in places we once lived and worked. It's a special honor to do that."
Broncos head coach John Fox also had five seasons of coaching home games at the old Meadowlands Stadium, those seasons from 1997-2001 coming as the Giants defensive coordinator. Thus he also coached most of his practices in North Jersey.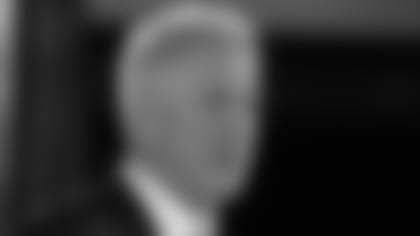 Now Foxy is back in the state he called home and practicing not far from where he did more than a decade ago — the Broncos will prepare for the Super Bowl with practices here at the Atlantic Health Jets Training Center later this week.
"We practice there tomorrow. It will be my first look at it," Fox said Sunday. "It wasn't around when I was here. They were still on the other side of the river. But I've heard great things about the facility. I heard it's a phenomenal facility and, really, until we look at the fields, test the fields. we brought our grounds people.
"I understand the indoor facility is very much like ours except their field house is completed, which is a big difference. So we may or may not go in there. I'd prefer grass. It saves our players' legs, but if need be we'll go indoors or on their synthetic surface."