As the dust settles and the city that never sleeps takes a much needed nap, the Flight Crew Cheerleaders officially wrap the most intense week of our history. Hosting Super Bowl XLVIII is exhilarating for any city, but let me tell you a little about what it's like from a cheerleader perspective. With extra practices, countless coffee stops and hearts filled with dedication, the Flight Crew invaded the city and welcomed the biggest show of the year to town!
The journey leading to the big game was more than unforgettable. There were over 45 cheerleader appearances throughout the NY/NJ area! It was very important to us for the experience at our home to be nothing less than remarkable.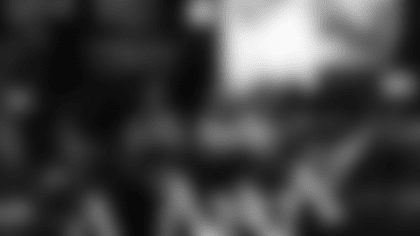 We had our elite Show Team putting on 30-minute-long electrifying performances at major events such as Celebrity Beach Bowl & Media Day. In addition they took stage at the opening of the unbelievable Super Bowl Boulevard in Times Square!
You could literally find your cheerleaders anywhere during the past week — from Fox & Friends or NFL AM morning shows, to the Friars Club Boomer Esiason Roast, over to the Taste of the NFL in Brooklyn, and back to down to MSG Theatre for the NFL Fans First event.
And of course the Flight Crew was always stationed in our home base at JETS HOUSE for the exclusive hosting team experience.
We as your cheerleaders were so happy to have been an integral part of the Super Bowl festivities. We worked exceedingly hard and I am truthfully so proud of my director and teammates. It takes a strong, committed foundation to plan and execute a week like this.
When gameday finally approached, we couldn't have been more excited. After taking stage and welcoming the fans to our stadium, it was time for kickoff! My teammates and I took a seat and watched the magic of a Super Bowl happen. To see the production of something on this big of a scale unfold in front of our eyes was absolutely unreal. The comfort of being in a place we know so well, combined with experiencing the transformation for the big game, was out of this world.
We would like to thank the New York Jets, the National Football League, MetLife Stadium and all of our country's football fans for the most memorable ride to Super Bowl XLVIII.