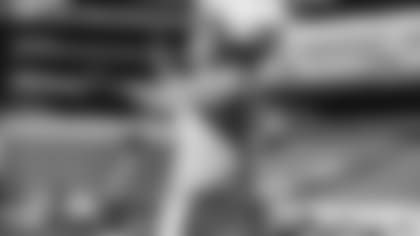 NFL Network's Daniel Jeremiah ranked Jets quarterback Sam Darnold the league's No. 1 newcomer entering Week 1.
"Darnold was the most impressive rookie passer in during the preseason," Jeremiah wrote. He earned the starting job with his sound decision making, accuracy and mobility."
The No. 3 overall pick completed 29 of his 45 passes (64%) with two touchdowns and an interception in three preseason games (two starts). The 21-year-old will become the youngest opening day quarterback since the AFL-NFL merger in 1970 as well as the youngest Jets signal caller to start any game in franchise history.
"What I love so much about him is that it seems like he's in control of everything when he's out there," Hall of Fame quarterback Kurt Warner said. "There doesn't seem to be any panic. He plays and slows the game down. He plays the game on a lot of different platforms. He's the best young quarterback coming out in throwing on the run. We saw that in the preseason. I just feel like he has a great command of the position and he's shown that early in camp. I'm excited to see what he does in the regular season."