Like a fine wine, Jets' second-round pick Marcus Maye got better with age.
"Early he got beat for a huge touchdown against down in Miami," said Brady Ackerman of the Gator Sports Network. "He got turned around and took that kind of hard as a freshman. I thought his football IQ got better in addition to his understanding of everything an offense does and his ability to dissect things very quickly. He was always physical at the beginning, but I just think his overall football IQ and understanding the big picture of the game really improved from his freshmen year to his senior year."
Maye was extremely productive for the Gators, tallying 205 tackles, 16 passes defended and six forced fumbles in four seasons. The 6'0", 210-pounder played everywhere as he would line up in the back when the team had two high safeties and in the box when they had one. He was a key part of a talented secondary that included two 2016 first-round picks (CB Vernon Hargreaves and S Keanu Neal) and two 2017 second-round picks (CBs Quincy Wilson and Jalen "Teez" Tabor).
"When he played next to Keanu Neal a year ago, they'd rotate those two guys," Ackerman said. "They were interchangeable. He'd play the middle of the field, which he was much better at than when he was a freshmen, which is why he was a first-team All-American. He was also a guy that would come up and hit you. I think his best play is inside the box at the line of scrimmage, but he definitely improved his coverage skills."
Jets general manager Mike Maccagnan expressed his desire to draft players who were not only talented, but also possess good character off the field and Maye fits that bill. Maye selected to attend his graduation over the NFL Draft in order to fulfill a promise to his mother.
"That's just who that kid is," he said. "You guys are going to love this kid, the media is going to like him. He's just a genuine, up-front guy. By the way, not only fulfilling that promise to his mom, athletically he was a great high school basketball player. He probably could've played college basketball even though he's only 6'0". He's a terrific athlete, so that'll help as well when he gets to the next level. But it just shows what type of kid he is walking last Saturday and getting his degree at the University of Florida. I know a lot of Gator alumni are proud of him."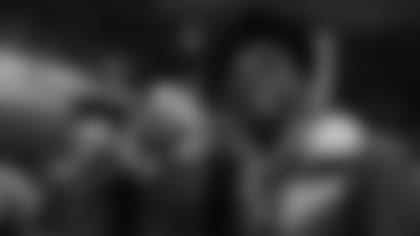 Maye joins the Green & White's secondary that added another SEC safety 33 picks earlier in LSU's Jamal Adams.
"I can tell you, having seen Adams every year that he's been there, he's every bit as good as Marcus Maye," Ackerman said. "I think those two guys will be interchangeable. With both of those guys, you get both qualities. You can go two-high, you can put two in the box and you can play single-high. So I think the back end is in good shape for the future."