Hey, Jets fans! It's not always easy to step outside of your comfort zone and meet new people. I moved to New York City from Texas about three years ago and did not know anyone. Now, three years later, I have a large network of people whom I've met through a variety of ways. I'm going to share with you some of the ways I built my network, and I hope you can take some of these ideas to expand your own.
One of the first things I did when I moved to New York was join a volunteer organization. There are many of them out there, but the one I chose isn't focused on a specific cause. We work with a variety of community partners on projects ranging from improving playgrounds to tutoring children to feeding the homeless. I have met so many women through this organization who I keep in touch with both socially and professionally.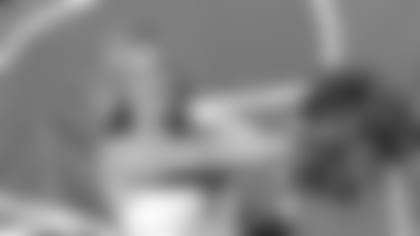 Another way I've met people is through joining a social sports club. I joined a co-ed flag football team, a bowling team and a kickball team. This kept me busy and allowed me to form friendships with people I normally wouldn't have thought to hang out with. The best part is that you don't have to be great at sports to join because it's all about fun!
After some time in New York, I found that many of my college classmates ended up here and was able to reconnect with them. I did this by joining my school's local alumni chapter and attending various events they would host. If you were part of a sorority or fraternity, you should look into alumni chapters for those organizations as well. I recently joined my sorority's alumnae chapter for the area, and I'm already feeling at home with my sisters from other chapters around the country.
In addition to being on the Flight Crew, I also work in information technology for a retail company. There are always events and seminars throughout the city that pertain to my field of work. I have met many professional contacts by attending these events and always learn something new while I'm there.
Lastly, I encourage you to pursue your dreams. Some of the most amazing women I have ever met are part of my Flight Crew family. These women help me to become a better person every day, and I wouldn't have met them without taking a risk and trying out for the team.