Hi, Jets fans, it is Flight Crew Cheerleader Linda. I am really excited for the start of football season and the Jets could not have opened up the 2011 season any better. What an amazing game on Sunday! I still find myself ranting and raving over it!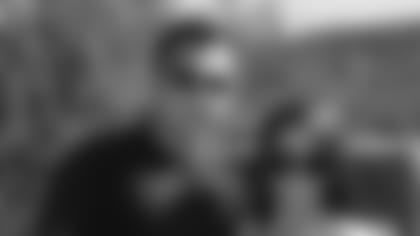 Along with the start of football comes the start of the fall season. I absolutely love this time of year. My family and I jump-start the season with a fun tradition. Every year we go to upstate New York and go apple picking.
We always start the day off with a big tailgate party right in the middle of the apple orchard. Apparently, it is no comparison to their football tailgate parties, but it is still really fun! We then spend the rest of the day running around the orchard collecting as many delicious apples as possible. To add a little competition, my mom holds random contests — largest apple, smallest apple, most awkward apple, etc.
Bushels and bushels of apples later, we pack up the cars and head on home. The same question is asked every single year, "What on earth are we going to do with all these apples?" Fortunately, my mom is an amazing baker and makes use of each and every one. My favorite dessert that she makes is her apple crisp. The recipe is below so everyone can enjoy it this fall.
8 large apples, peeled and sliced
Place sliced apples in a 9x13-inch greased pan. Combine cinnamon and brown sugar. Sprinkle apples with half the mixture. Combine sugar, flour, egg, salt and baking powder. Sprinkle over apple slices. Sprinkle remaining cinnamon and brown sugar over top. Pour melted butter over top. Bake at 350° for 40 minutes.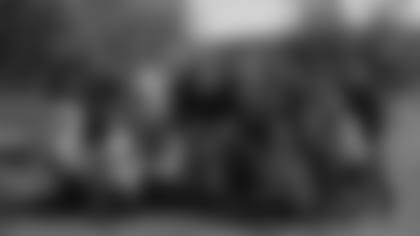 If you find yourself craving apple pie, you live on Long Island, and you just don't feel like baking one, then you MUST go to Jericho Cider Mill at some point. The pies are out of this world and the cider is heavenly. It is only open for a few months out of the year so be sure to check it out before the end of the season!
I wish everyone a fun festive fall season! Go Jets!