Lachlan Edwards is still a confident yet polite young man from Australia by way of Sam Houston State. He's not about to pretend that he was happy with every punt he launched for the Jets this summer.
"Obviously, there were five or six in there that I wish I could've had back over the preseason," he told me after the Jets' final tuneup at Philadelphia. "Especially tonight, I've got to get my direction just a little bit better. If I can get them out there by the numbers, we should be a pretty solid punt team, so I'm happy with that."
All true, and yet if he wanted to brag on himself, he could have pointed out:
■ His six inside-the-20 punts at the Eagles, had they come in the regular season, would have tied Steve Weatherford's franchise single-game record set in 2010, and his dozen I-20s this summer led the entire NFL.
■ Ryan Quigley had one net punt longer than 55 yards all last season. Edwards had 59- and 60-yard nets on back-to-back kicks Thursday night. Quigley had one inside-the-5 punt all last season. Edwards had two in a three-quarter span vs. the Birds.
■ Edwards' gross of 46.5 yards/punt and net of 39.2 for the preseason, if they were to hold up for 16 RS games, would be in franchise-record territory.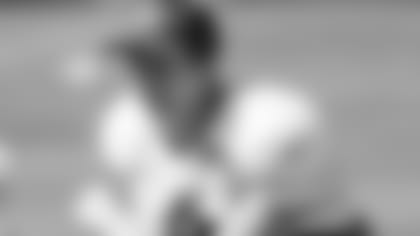 Of course, there was Paul Turner's 71-yard punt-return TD for Philly. It sure looked as if the Jets' punt-cover woes of last year hadn't gone away. But Edwards, like an NFL veteran, took that glitch on himself.
"I sort of pulled it inside a little bit. It wasn't out by the numbers where I wished it was," he said. "The team's covering for a directional punt and you give it to them between the hash and the numbers. If I'd've got it outside the numbers, it would've been a whole lot better, we probably would've stopped him. But it's something to learn from."
Needless to say, this was the preseason, and while some punter's numbers are better regular-season predictors than a lot of other metrics, things change for everyone when the games count. We're about to find out if Edwards is more about "the five or six" kicks he'd want back or the promise he showed on most punts at the Linc.
Two things are certain about the Jets' punting situation. One is that they're going to need outstanding field position to help them prosper this season, especially in those killer first six games.
The other is that Edwards has the skills and attitude to make it work.
"It's an amazing feeling," he said of putting the summer behind and embarking on his first season as a pro punter. "That's going to be a week-to-week thing for me, to keep working like it's not your job. Because I feel like in the NFL, if you get complacent, you're going to get your job taken."