*Updated, 3:44 p.m. ET Jan. 10 *
Kyle Wilson's not looking for attention, but he'll have to forgive us for taking notice of all that he does in the community.
Having already been named this season's winner of the Marty Lyons Award for Community Service, he will be adding to his off-the-field résumé as our team's representative for the Walter Payton NFL Man of the Year Award.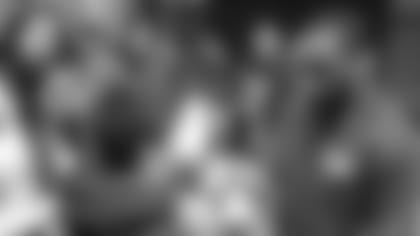 "It was definitely a surprise to me," Wilson said this morning at — where else? — a community event in North Jersey. "Any time you go out and do something, you never look for anything in return, but to be nominated for those awards in front of my teammates, co-workers and peers was very special. I'm really proud to be able to carry on the torch of the awards moving forward."
Of the 32 nominees (one from each team) for the league's most prestigious off-the-field award, it would be particularly fitting if Kyle were to win because the announcement will be made at the Super Bowl in East Rutherford, NJ.
"It would just be incredible," the Piscataway, NJ, native said. "It's a great award to be a part of. Everybody knows the amount of work that goes in on the field, but what you do off the field tells you a lot about your character, so it would mean a lot."Two New York Jets have won the NFL Man of the Year Award in the past: Lyons (1984) and Boomer Esiason (1995). Brandon Moore was the team's Payton representative last season.
Wilson's latest giving-back venture had him at Essex County College in Newark, NJ, this morning for a Super Bowl Host Committee event.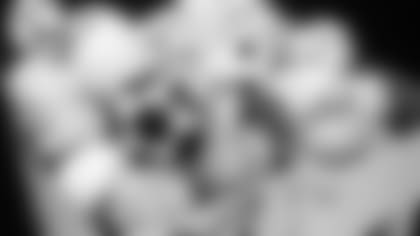 Accompanied by Giants safety Stevie Brown and our Flight Crew Cheerleaders, Wilson signed autographs, posed for pictures, and spoke to an audience of New Jersey students who donated sports equipment, books, school supplies and used cellphones as part of the NFL's Super Kids–Super Sharing project.
"This whole event is definitely rewarding, and I'm grateful to have the opportunity to be here," Wilson said. "To have an event where people are donating things to others in less fortunate circumstances is just great."
The best part, he said, was seeing the smiles on kids' faces — even if some of those kids were wearing Giants gear.
"My personal belief of a celebrity or person of power, I think it's their responsibility to take care of themselves in a respectful manner out in public and be that role model for the children," he said. "I kind of look at it as I have an opportunity to give back, shape today's America by helping out children, and I take that very seriously."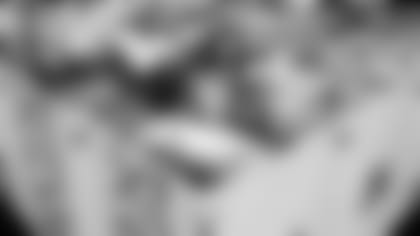 It won't be long until Kyle will be at it again. This Tuesday, in fact, he'll be at Quibbletown Middle School in Piscataway for a follow-up NFL PLAY 60 Challenge assembly.
Wilson will stick around New Jersey through Super Bowl Sunday before heading down to his recently purchased house in Florida for the rest of his offseason and beginning to prepare for the 2014 season.
"This year, I think we fought hard every week," he said. "We could've folded at different points in the year and had a season like the previous year, but we kept fighting. We feel we're getting better and that' s the big thing, carrying that into the offseason, continuing to get better, understanding what we're good at and building off of that. Obviously we didn't get to where we wanted to go, but we did improve, and we're looking to keep improving heading into this offseason and next year."