Have you ever seen or heard a quote on TV, in a subway ad or on Twitter that suddenly changes your life? I have, and I remember the moment like it was yesterday.
I was obsessing over the royal wedding of Prince William and Kate Middleton when the Archbishop said something profound: "Be who you are meant to be, and you will set the world on fire." I was changed forever! This is the best advice I've ever gotten because I think about it in so many aspects of my life: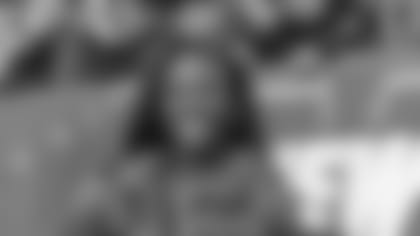 My career— I am a corporate lawyer, and I recently joined a non-profit in Manhattan. I am passionate about cheerleading and social justice, so being a Flight Crew cheerleader and a lawyer is exactly who I am supposed to be.  T.D. Jakes said, "If you can't figure out your purpose, figure out your passion. For your passion will lead you right into your purpose." A pom-pom carrying lawyer may seem out of the ordinary for some, but it provides the perfect balance for my busy life!
My style —It's tough to admit in a fashionable city like New York, but I never follow fashion trends! One of the ways I stay true to myself is by creating style inspiration boards on Pinterest. Creative style is important to me because it tells the world who I am. G. Bruce Boyer said it best: "Real style isn't right or wrong. It's a matter of being yourself on purpose".
My spiritual life — Being who I am meant to be also means acknowledging the talents I have been blessed with, and promising myself to use them every day. On Sundays (when I'm not cheering at MetLife stadium) my husband and I attend the historic First Corinthian Baptist church in Harlem. I grew up a southern church girl, and I love being a part of this spiritual community!
My family humor —Coco Chanel said "You live but once; you might as well be amusing." I can certainly say that growing up in a military family and moving around a lot helped bring out my humorous side. I have a somewhat reserved personality, so my two sisters and I share a love of using humorous movie quotes as a code amongst us. To this day, when things get tough I'll think of my favorite movie quotes, text my sisters and then smile through the worst of any situation!
Above all, thank you, Jets fans for allowing me to be who I am meant to be on every gameday. Some people are meant to be doctors or entrepreneurs, but I believe that I was meant to carry sparkling poms at MetLife Stadium this season. Thank you for being my cheerleaders!
Until next time, I'll leave you with my favorite Dr. Seuss quote: "Today you are you, that is truer than true. There is no one alive who is youer than you".