Kevin Mawae is a Pro Football Hall of Fame finalist again.
And Mawae, Alan Faneca and Ty Law for a second year will form a Jets tag team to try to gain entrance into the Canton shrine.
The Hall of Fame announced this year's 15 Modern Era finalists on Tuesday night, and Mawae, the Pro Bowl center and leader for eight seasons with the Green & White, is again among the finalists who will be vying, before the Hall's 48-member Selection Committee the day before Super Bowl LII in Minneapolis, to be included in the Class of 2018.
Mawae has the strongest Jets connection in this year's pool of finalists. Last year, when he was named as the latest member to join the Jets' Ring of Honor, he proclaimed, "I'm a New York Jet now and I always will be."
And he talked about how, as an NFL player, he would sit in the stands four or five hours before kickoffs, smell the grass being cut, and read the names of players in the different teams' Rings of Honor and Halls of Fame on display in those stadiums.
"I would say, 'I remember that guy when I was 8 years old, I remember that guy,' never once wanting to be one of those guys. I just wanted to be a good football player."
For the second consecutive year, Mawae is being considered not just a good player but for enshrinement as one of the all-time greats.
But besides the center, there is Law, the longtime Patriots cornerback, who played for the Jets — and with Mawae — in 2005 and returned to the team in '08. And Faneca, the decade-long Steelers guard, was a part of a strong Jets offensive line in 2008-09.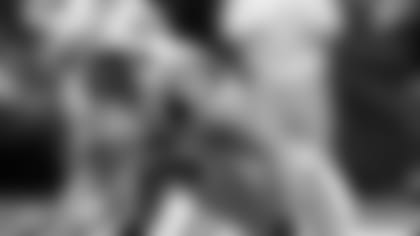 All three were HOF finalists a year ago, Faneca for the second time and Law for the first; all fell short in the final vote. But all cleared the early hurdles again this year to again be in position for formal recognition as Hall of Famers.
The rest of this year's 15 Modern Era finalists:
■Tony Boselli, tackle (Jaguars, 1995-2001)
■ Isaac Bruce, wide receiver (Rams, 1994-2007; 49ers, 2008-09)
■ Brian Dawkins, safety (Eagles, 1996-2008; Broncos, 2009-11)
■ Steve Hutchinson, guard (Seahawks, 2001-05; Vikings, 2006-11; Titans, 2012)
■ Joe Jacoby, tackle (Redskins, 1981-93)
■ Edgerrin James, running back (Colts, 1999-2005; Cardinals, 2006-08; Seahawks, 2009)
■ Ray Lewis, linebacker (Ravens, 1996-2012)
■ John Lynch, safety (Buccaneers, 1993-2003; Broncos, 2004-07)
■ Randy Moss, wide receiver (Vikings, 1998-2004, '10; Raiders, 2005-06; Patriots, 2007-2010; Titans, 2010; 49ers, 2012)
■ Terrell Owens, wide receiver (49ers, 1996-2003; Eagles, 2004-05; Cowboys, 2006-08; Bills, 2009; Bengals, 2010)
■ Brian Urlacher, linebacker (Bears, 2000-2012)
■ Everson Walls, cornerback (Cowboys, 1981-89; Giants, 1990-92; Browns, 1992-93)
Joining the Modern Era finalists are two Senior candidates — Robert Brazile, linebacker (Oilers, 1975-84), and Jerry Kramer, guard (Packers, 1958-68) — and one Contributor candidate — Bobby Beathard, general manager, personnel administrator (Chiefs, 1966-67; Falcons, 1968-71; Dolphins, 1972-77; Redskins, 1978-88; Chargers, 1990-99) — to comprise 18 finalists under consideration by the selection committee.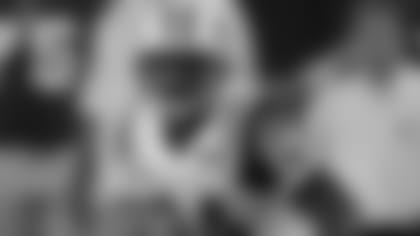 The selectors will thoroughly discuss the careers of each finalist. Although there is no set number for any class of enshrinees, the Hall of Fame's ground rules stipulate that from four to eight new members will be selected each year. No more than five Modern-Era finalists can be elected in a given year. To be elected, a finalist must receive a minimum positive vote of 80 percent during the annual selection meeting.
The Pro Football Hall of Fame's Class of 2018 will be announced during NFL Honors, a two-hour primetime awards special to air nationally on the eve of the Super Bowl at 9 p.m. (ET and PT) on NBC. NFL Honors will be taped earlier that evening at the Cyrus Northrop Memorial Auditorium at the University of Minnesota in Minneapolis, when the 2018 Hall of Fame Class will be introduced for the first time.
The Class of 2018 will be officially enshrined into the Pro Football Hall of Fame during the spectacular Enshrinement Ceremony held inside Tom Benson Hall of Fame Stadium in Canton in August.