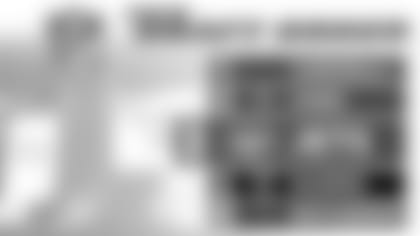 A small consolation now for the Jets as a team and an organization will be a big deal as late April draws closer and closer:
The Jets have the third overall selection in the 2019 NFL Draft.
The Jets rose to No. 3 by virtue of their 38-3 loss to the Patriots and the results of three late-afternoon games — the Arizona Cardinals' 27-24 loss to the Seahawks in Seattle, the San Francisco 49ers' 48-32 loss at the Los Angeles Rams, and the Oakland Raiders' 35-3 defeat at the hands of the Chiefs in Kansas City.
As a result, the Cards, with the only 3-13 record in the league this season, will have the top pick in the draft. The Jets, 49ers and Raiders, all at 4-12, were sorted out by strength of their opponents' combined records, with the 49ers' lowest strength of schedule lifting them past the Jets and Raiders to the second pick. (Had Arizona won at Seattle, the Jets would've been drafting at No. 2.)
The Jets similarly had a lower SOS than Oakland and took the third pick with the Raiders getting the fourth choice. (Had Arizona pulled out the win over Seattle, the Jets would have moved up to No. 2, but that was not to be.)
The unofficial order of the top four picks of the '19 draft:
| Pick | Team | Record | SOS W-L | SOS Pct. |
| --- | --- | --- | --- | --- |
| 1 | Arizona | 3-13 | 135-121 | .527 |
| 2 | San Francisco | 4-12 | 129-127 | .504 |
| 3 | JETS | 4-12 | 129-126-1 | .506 |
| 4 | Oakland | 4-12 | 140-116 | .547 |
The No. 3 overall pick, of course, was where the Jets drafted QB Sam Darnold this past April, after trading up from No. 6 with the Colts.
The three-hole is also where the Jets "back in the day" selected a pair of outstanding running backs — Matt Snell in the American Football League Draft in 1964 and Freeman McNeil in the 1981 NFL Draft.
We'll let others begin the speculation about whom the Green & White might want to take at No. 3 four months from now. But whoever the player is, he will be one of the next important item in the backpack as the Jets seek higher ground in 2019.