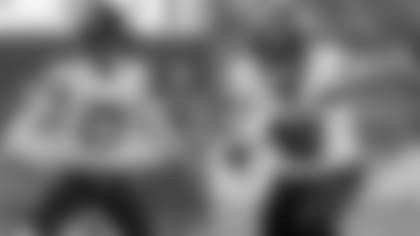 The Jets have signed WR Alex Erickson and S Dane Cruikshank.
Erickson (6-0, 195) played in two games last season for the Commanders and played in two games. He originally signed with the Bengals as an undrafted free agent in 2016 out of Wisconsin. He played 80 games (14 starts) in Cincinnati over five seasons and totaled 93 receptions, 1,086 receiving yards and 1 receiving touchdown. Erickson played the 2021 season with the Panthers and had 3 catches for 55 yards. He also has return experience with an 8.0 career punt return average and a 24.8 kick return average.
Cruikshank (6-1, 209) played 8 games last season for the Bears before he was placed on injured reserve. He was originally drafted by the Titans in the fifth round out of Arizona in 2018 and played four seasons with Tennessee. He's appeared in 52 career games (4 starts) and has totaled 66 tackles, 1 tackle for loss, 1 interception, 2 pass defenses and 1 forced fumble. Cruikshank has taken 473 snaps on defense in his career and 950 on special teams.