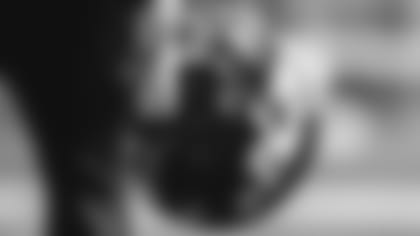 The Jets have signed OL Brandon Hitner to fill out their practice squad. The Green & White had a vacant spot after the Denver Broncos signed OL Calvin Anderson to their active roster.
Hitner, a 6'6", 305-pound rookie, signed with the Rams in the spring as an undrafted free agent and was released Aug. 30. The Villanova product played in 28 games (18 starts) in four years for the Wildcats, starting the last two seasons at right tackle.
Anderson, a 2019 undrafted free agent, originally joined the Jets May 14 after he was released by the Patriots. The 6'4", 292-pounder, who played collegiate ball at both Rice and Texas, signed to the Jets' P-squad Sept. 1.