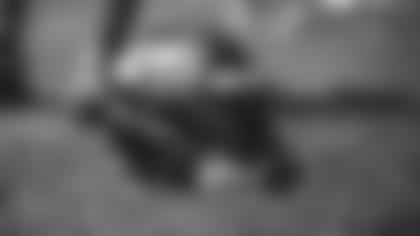 The Jets signed three players to their practice squad – CB Craig James, CB Ke'Montae "Tae" Hayes and CB Kalon Barnes. The team also released OL Cedric Ogbuehi, OL Chris Glaser and CB Nehemiah Shelton from the P-squad.
James (5-10, 195) has spent time with Minnesota, Philadelphia and the Jets since entering the league as an undrafted free agent with the Vikings in 2018 out of Southern Illinois. He played in three games with the Vikes that season, then 18 games with one start for the Eagles in 2019-20. James has career regular-season totals of 17 tackles, one pass defense and one fumble recovery. This year, he was re-signed by the Eagles in January, released in mid-July, then signed with the Jets on July 20 and was waived July 26.
Hayes (5-9, 188) was most recently with the Ravens practice squad after spending training camp with Detroit and Baltimore. He originally signed with the Jaguars in 2019 as an undrafted free agent out of Appalachian State. Hayes has played in 13 career games – 4 with the Dolphins, 5 with the Panthers, 2 for the Patriots and 1 for each the Jaguars and Vikings – and has 16 tackles on 207 snaps.
Barnes (6-0, 186) was drafted by the Panthers in the seventh round in 2022 and did not make the roster. The Baylor product had a stint with the Dolphins practice squad last season before joining to the Vikings 53-man roster. He played in two games and took 9 snaps on special teams. Barnes is a converted wide receiver and his 4.23 40-yard dash at the NFL Combine is the second-fastest time ever recorded since electronic recording was implemented in 1999.
Ogbuehi (6-5, 310) signed with the practice squad in September. He played seven games with the Jets last season and started five before he re-signed with the team in April and was released the following month. Ogbuehi, a first-round pick out of Texas A&M in 2015, played with the Bengals his first four seasons in the NFL before stints with the Jaguars (2019), Seahawks (2021) and Ravens (2021).
Glaser (6-4, 306) was elevated each of the last two games from the practice squad to the active roster. An undrafted free agent out of Virginia in 2022, he signed with the Chiefs before he joined the Green & White last August. The Green & White released Glaser during final cuts and re-signed him to the practice squad last season.
Shelton (6-2, 185) went undrafted in April and played for the Memphis Showboats of the USFL. The San Jose State product signed with the Jets in August before he was released and joined the practice squad. Shelton finished his career at SJSU with 195 tackles, 8 interceptions and 32 pass defenses in 45 games and was named All-Mountain West in 2021 and 2022.