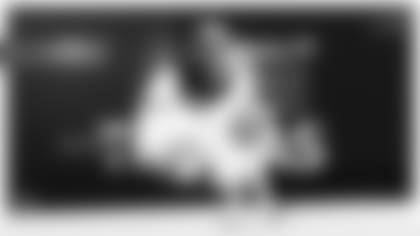 The Jets have re-signed DL Solomon Thomas.
Thomas (6-3, 280) played in 17 games for the Green & White this past season and took 338 snaps. He totaled 26 tackles, 2 tackles for loss, 4 QB hits and 0.5 sacks. He was the team's 2022 Walter Payton Man of the Year nominee.
"He's phenomenal," Jets HC Robert Saleh said of the nomination. "His family, too. His mother, father, such an amazing human being. He's always team first, very thoughtful about people around him. I can't say enough about Solly. Obviously we drafted him in San Francisco, so we're a little biased, but his character, not just as a football player, but as a human being and how he cares for the next human next to him, he's awesome and deserving of that recognition."
The Stanford product was first drafted No. 3 overall in 2017 by San Francisco and spent the first four seasons of his career with the 49ers under Saleh, who was the 49ers' defensive coordinator. In 48 games (30 starts) with the Niners, he totaled 95 tackles, 16 TFL, 23 QB hits and 6 sacks.
Thomas the signed with the Raiders for the 2021 season and totaled 34 tackles, 3 tackles for loss, 12 QB hits, 2 FF and a career-high 3.5 sacks.