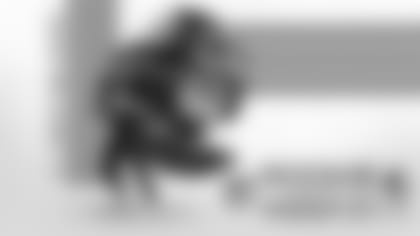 For the second time this season, Jets QB Zach Wilson was named NFL's Pepsi Zero Sugar Rookie of the Week.
Wilson completed 23 of 38 passes (60.5%) for 226 yards and 2 TDs in the team's 33-18 loss to the Eagles last Sunday. He also had his second rushing score in as many weeks. The No. 2 overall pick in April's draft out of BYU had a 138.4 passer rating in the first half as he completed 85.7% of his passes for 108 yards and 2 TDs.
"His footwork was awesome," HC Robert Saleh said postgame. "His eyes, his tempo, playing within the scheme and not trying to overanalyze. Not trying to make defenses pay just because you might know what they're in. I thought this was, by far, his best game in terms of just working progression and playing within the scheme. I wish we could have kept him in rhythm in the second half because I thought he was getting ready to have an explosive game overall."
Wilson led the Jets offense to three consecutive touchdown drives to open the game for the first time this season.
"It's about getting in good situations," he said. "We don't need to put a huge emphasis on starting better. What I need to do is be the best I can be every play. That was the mindset all day today, take what defense gives me and be smart with the ball."
WR Jamison Crowder added of Wilson's performance: "I thought he was comfortable, made the right reads, put the ball where it needed to be and guys were able to make plays for him."
Wilson, who won the award for his performance in the team's Week 4 win over the Titans when he threw for a career-high 297 yards and 2 TDs, will take on the Saints this Sunday at MetLife Stadium in Week 14.