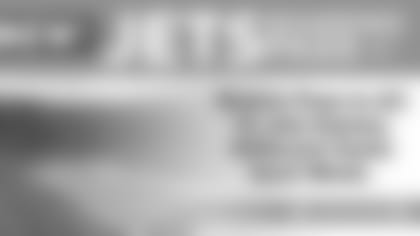 ](http://boardingpass.newyorkjets.com/)
The New York Jets today announced the unveiling of Jets Boarding Pass, an all-new, 100-percent mobile pass allowing fans to attend every 2017 home game and sit in a different seat each time. With the launch of Boarding Pass, the Jets become the first NFL team to offer their fans a season-long mobile subscription. New York Jets Boarding Pass is presented by JetBlue.
On sale today, Boarding Pass is managed through the official Jets mobile app (iOS and Android platforms) and includes all ten Jets 2017 preseason and regular season home games. Jets Boarding Pass unlocks the chance to sit in a different seat location every game, varying from the lower bowl to the 300 level. Pass holders will be notified of their seat location through the Jets App upon arrival at MetLife Stadium on game day within two hours of kickoff.
Boarding Pass holders are eligible for Jets Rewards, a program that allows fans to earn and redeem points for a variety of autographed memorabilia, collectibles, and experiences like the opportunity to fly on the team charter to Jets away games or have dinner with Jets legends.
Fans may purchase the Boarding Pass in a single payment of $725, or sign up for a payment plan that includes a down payment of $145 at the time of purchase and four monthly payments of $145.  If a fan attends all ten games, the face value of the tickets received is guaranteed to exceed the purchase price of the Boarding Pass.  Tickets are not transferrable; however, up to six passes can be purchased together so fans can enjoy the game with friends.
JetBlue will offer Boarding Pass purchasers special opportunities and other JetBlue perks.
"We are always looking for new ways for our fans to experience game day, and we also pay very close attention to trends in the industry and in the market," said Jets President Neil Glat.  "As consumer preferences are shifting towards mobile transactions, we wanted to provide Jets fans with a unique and convenient way to attend Jets games, and we think the Boarding Pass addresses that."
This new Jets Boarding Pass leverages award-winning technology from Experience, the preferred mobile upgrade partner for the National Football League since 2014.
Experience President and Chief Executive Officer Greg Foster noted, "for an NFL team to deliver this type of 100-percent mobile ticket product sets the bar very high. Experience believes the fan of the future wants access to games and live events through a mobile subscription with the flexibility to have a guaranteed seat, but at an affordable price.  The Jets have done this for their fans with Boarding Pass."