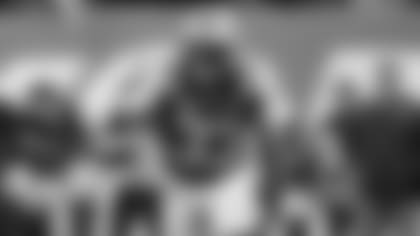 Jets safety Jamal Adams leads NFL safeties with 92,765 Pro Bowl votes.
Adams is the only safety in the NFL this season with at least 65 tackles, one sack, two forced fumbles and nine pass defenses. The second-year player ranks No. 7 among safeties with 67 tackles and paces the position with eight tackles for loss. Additionally, the LSU product's nine pass defenses are tied for second most among safeties.
The 2017 No. 7 overall pick has also recorded two forced fumbles, which is tied for the team lead. Adams has been a force against the run this year as he's registered 10 tackles on third/fourth downs to prevent conversions after totaling 11 as a rookie. Since 2007, he's the only Jets DB to reach double-digit tackles in this category.
"Jamal is having a great season in my opinion," head coach Todd Bowles said. "His eyes are better from a study standpoint. It's not a matter of who he handles or how he handles them, it's just a matter of him studying, playing his ball game and doing things he needs to do. He's been doing that."
You can vote for Adams here.