Adversity Loves Company**Both the Jets and the Falcons find themselves in similar situations. After a three-game win streak, the Jets lost a pair of tight divisional contests to the Patriots and the Dolphins. And the defending NFC champion Falcons, who started 3-0, are on a three-game slide and all those defeats came at the hands of AFC East foes.
"They are going through something that we're going through where you face a few losses in a row and you have some disappointment," said QB Josh McCown. "They're looking to rebound, too. We know we'll have our hands full, but it will be a great opportunity for us to get back out there and kind of improve on what we're doing, improve on our process."
Rock the RunAfter a rocky start, the Jets are settling down against the run. With Miami intent on establishing its ground game last week, the defense held Jay Ajayi to 51 yards on 23 carries. Since Week 3, Kacy Rodgers' unit has limited opposing running backs to just 3.42 yards per carry, the sixth-lowest average in the NFL during that span. Additionally, the Jets are the only team in the league to only allow one carry over 11 yards in that same span (Isaiah Crowell's 16-yard run at Cleveland).
"Obviously you have to credit the D-line up front," said ILB Darron Lee on this week's installment of Inside the Jets. "We were clicking on full cylinders on that. We came in trying to execute that part of our game plan. That's at the top of the game plan is to stop the run. We knew that was the main part of their offense, try to make them one dimensional and we executed that well."
The explosive Devotan Freeman promises to provide a stiff challenge Sunday as the 5'8", 206-pounder is averaging 4.7 yards a carry and has five touchdowns on the ground.
Finishing KickThe Jets continue to put themselves in position to win, holding double-digit advantages on each of their past five opponents. They have posted a 3-2 mark since Week 2, but head coach Todd Bowles says his club has to develop a killer instinct. The Jets escaped with an overtime win over Jacksonville in Week 4 despite letting a 10-point fourth quarter advantage slip away. They grabbed a 14-0 early lead over the Patriots in Week 6 before falling by a 24-17 score. And then this past Sunday in Miami, the Dolphins roared back from a 28-14 deficit in the fourth quarter to claim a 31-28 triumph.
"When you have the lead, we can't get complacent," said RG Brian Winters. "We have to continue to fight until the end of the game and obviously there are some things we need to work on to finish a game. But other than that, there's a 24-hour rule and let's get through that and move on to Atlanta."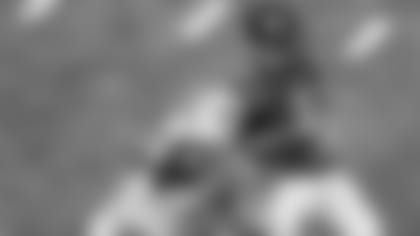 Curb the PenaltiesAll the yellow has Todd Bowles seeing red. After his team was charged with 12 infractions for 124 marked off yards in Week 6, the Jets are tied for 29th with 57 penalties and they've been charged for a league-high 546 yards.
"There are drills you do for certain groups and certain position groups that we work on that we'll continue to work on and keep driving it home," Bowles said. "We'll have some post-practice things that we'll work on to try to correct those things."
"All penalties are bad penalties. We all know what we have to do to correct things," added Winters when asked during a conference call about a Robby Anderson unsportsmanlike conduct penalty. "I'm not selling out anyone, different types of types of penalties. But we just have to cut them out in general."
Midway PointWhile the Falcons rank 14th in total defense, they have produced a league-low three takeaways. McCown, who connected with seven different pass catchers last week and accounted for four touchdowns against the Dolphins, says the versatile attack has plenty of room for growth.
"You get the screen game going and moving the football around with different guys, and those things are encouraging – I think, obviously, things that we can build on," he said. "We really believe and I truly believe that there is so much more for us, and all of us, to a man, believe that we can be so much better. We're starting to see some of that come together, but it's the consistency that we have to continue to chase and all be more consistent and all of us playing at a high level."
MLB Demario Davis, who has recorded six double-digit tackle games, will take aim at a loaded Falcons offense featuring the likes of Matt Ryan, Julio Jones, Mohamed Sanu and Freeman.
"All of them are big. Just as far as momentum goes, we need to find a way to get back on track so this is a very big one for us at home," he said. "Luckily it's our home crowd and our crowd has been tremendous for us, providing that extra presence."