When some of the best athletes in the world in two different sports get together on the same pitch, fandom breaks out.
That's what happened late Monday when the Portugal national soccer team, before heading south for Brazil and the World Cup, held its final practice at the Atlantic Health Jets Training Center — while many Jets players and coaches, their OTA workday done, came out under overcast skies to savor the sports spectacle.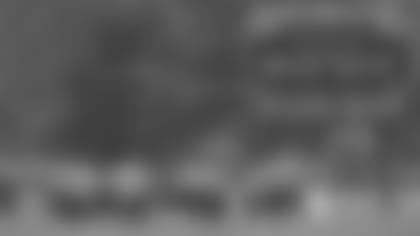 "It's fun to watch these guys," said kicker Nick Folk, who recalled how, a decade ago, he was going to college on a soccer scholarship until the Arizona football program made him an offer he couldn't refuse. "They're world-class players, and obviously the best player in the world's out there playing, so we'll get a chance to say hello."
Punter Ryan Quigley agrees with Folk that probably the best player these days is Portugal's Cristiano Ronaldo. And Quigley, who played plenty of youth soccer in South Carolina, was a kid again as he dribbled a soccer ball on the sideline and took in the practice of one of his favorite *futebol *teams.
"When we found out Portugal was coming here, I remember my dad calling me right away and we were going crazy," Quigley said. "I always follow Portugal, Spain, all the big names, and the USA for sure. I know we play Portugal in our group right away. That's going to be tough."
Head coach Rex Ryan was among the spectators in green and white and he noticed one thing about the Portugal players.
"They all look like David Nelson," Ryan said of his wide receiver. "They're all about 6'4", 6'5", lean guys, and they can run all day. I think he could probably play for them."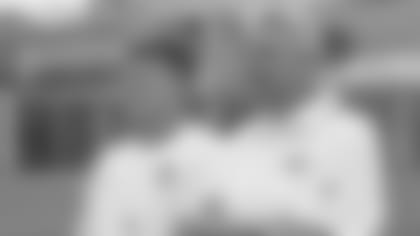 Nelson laughed at his coach's observation.
"He says I'm a world-class athlete — I'm OK with that," he said with a laugh. "I can be multidimensional. I can strap it on and play on Sundays, then I can come out, put some cleats on and maybe play internationally. And I've heard I also look like a basketball player."
But seriously, Nelson said, as a soccer fan himself, this was an opportunity he couldn't pass up.
"As a professional athlete, you try to compare yourself to other sports," he said. "A lot of guys around here have got hoop dreams and think they could go play in the NBA. Some of them still think they could play major league baseball. So it's really cool to come out here and see all the skill and finesse that's involved. It changes things, it humbles you a little bit."
Another big Jets fan of this other brand of football is D-lineman Leger Douzable.
"I'm a huge soccer fan. I love it," said Douzable. "It's great to come out here and watch guys like Nani, Pepe, and Cristiano Ronaldo, of course, see them do their day-to-day thing, working out to get ready for the World Cup."
LB and special-teamer Nick Bellore wasn't as avid a soccer player in his youth — "I probably averaged letting in six or seven goals a game playing goalie and decided it wasn't the sport for me," he said. But he discovered in college that soccer still held an attraction for him.
"I think it's just because it's quite a bit different than what you do," Bellore said. "Whatever you do for a living, you don't want to go home at night and watch that again. So it's kind of a different world for us and that makes it enjoyable to watch."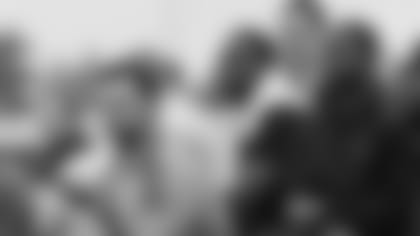 Then you mix in a big guy like tackle Breno Giacomini, who's drawn to the sport for other reasons.
"Both my parents are Brazilian, so I grew up watching and playing soccer," he said. "Brazil would be my favorite team. Portugal, I guess they're sister countries, so it's tough. But I want Brazil to win the World Cup for sure."
Special teams coordinator Thomas McGaughey, meanwhile, brought his coach's lens to the field.
"I'm just seeing the best athletes in the world perform at a high level, watching their work ethic, watching how they go about their business," he said. "It's a lot of behind-the-scenes stuff that people don't really see — they see just the finished product. But it's very much like what we do, just the detail, the intricacies of the game, the warmup routines. It's highly skilled."
After all the professional respect during practice, the Jets had one last fling at fandom. They and the Portugal players threw some footballs, kicked some soccer balls around, and posed for photos and videos.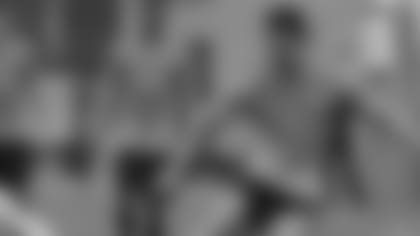 Folk, wearing a Ronaldo No. 7 jersey for the occasion, got the back signed by none other than No. 7 himself, and the next step is to frame it and hang it next to his signed Pelé jersey.
And Quigley got Ronaldo's autograph on his special shoe. "This will be put in a case. I'll save this one forever," the punter said. "It was awesome."