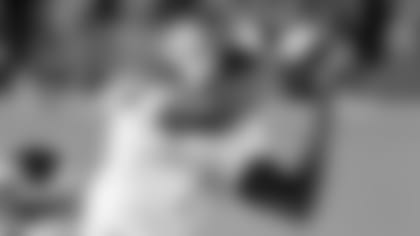 The Jets have claimed WR Xavier Ubosi and T Calvin Anderson, and waived WR DeAngelo Yancey and T Dieugot Joseph.
Ubosi, who was waived by the Patriots on Monday, signed with New England on May 6 after going undrafted. The 6'3", 215-pounder totaled 48 receptions for 1,065 yards and nine touchdowns in 20 games at Alabama-Birmingham.
Anderson, another 2019 undrafted free agent who signed with the Patriots, began his collegiate career at Rice before transferring to Texas last season. The 6'4", 292-pounder started three years at left tackle for the Owls (36 starts) and was an All-CUSA honorable mention in both 2016 and '17. Anderson then started 14 games at LT for the Longhorns and was an All-Big 12 honorable mention.
Yancey joined the Jets' practice squad on December 17th after spending his rookie season on the Packers' practice squad. The 6'1", 220-pounder signed a reserve/future deal with the Green & White in January.
Joseph bounced on and off the team's P-squad in 2018 before signing a reserve/future deal with the Jets in January. A 2017 undrafted free agent, the 6'6", 300-pounder signed with the Bears before stops with the Ravens and Vikings.